Learn more about the people behind the scenes.
Jeff & Carla Picicci
ISF Directors and Co-Founders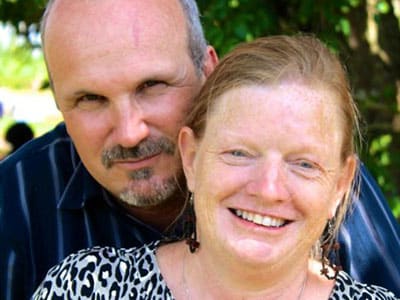 In Step Foundation (ISF) is registered as a company formed under the Kenyan Companies Act and is a separate organization from Rehema Ministries, dba Rehema for Kids. ISF owns the land, buildings and other assets in Kenya. The children's home is also registered as a Kenyan entity under the Kenyan Societies Act under the name In Step Children's Ministries. This registration allows the organization to officially operate as a licensed children's home that provides care for the children. Jeff and Carla Picicci continue to be a huge source of inspiration to all who are blessed to know them. The children at ISF are blessed to have Baba Jeff and Mama Carla at the helm! Rehema for Kids leadership is so thankful for Jeff and Carla's hard-working, sacrificial, and dedicated work ethic. The Piciccis work closely with Rehema for Kids leadership to help convey the current and future needs of the children, and the infrastructure at ISF that supports their efforts.
Beth Ann Downer
Stepping Stones Manager
Beth Ann's ministry has been at orphanages in Mexico, Jamaica, and Paraguay. She joined the team at In Step in 2012 working with the preschool children. Beth Ann is a career missionary with Elim Fellowship and is committed to fulfilling the call on her life of Caring For HIS Children. Beth Ann is now the project coordinator and director of Stepping Stones, our program for developmentally & physically disabled children.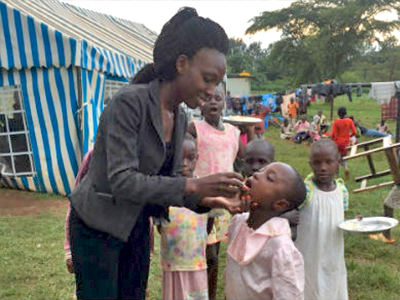 Abigael Saina
In Step Nurse
Abigael attended Baraton University in Kenya, graduated with BSc in Nursing. Prior to joining In Step Foundation, she worked as a deputy nurse in-charge and a nursing officer with an emphasis on pediatric medicine. Abigael enjoys travelling, spending time her family, nature walks and reading. We are grateful to have Abigael as part of the team!
Gladies Cherop
Home Manager
Gladies is a Head Social Worker at In Step Children's Home in Kenya. She has been a social worker with 5 years experience, working with different institutions and she is now working with In Step Foundation, since December 2018. She has experience working with children in need of care and protectection,Orphans and Vulnerable Children, (OVC) for the best interest of the child. Gladies is a holder of Diploma in Community Health and Development, from the International School of Medicine and Applied Technology. She also has a certificate in HTC, basic nursing skills and Home Based care.
Gladies is open minded, talkative and honest and also has passion to work, mentor and nurture children with good godly moral values. Gladies is married to Mr. Albert Wafula Kwena and together are blessed with three children, two boys and one girl. Gladies loves dancing for leisure, reading medical books to expand her knowledge and socializing with children during her free time.