So far in 2023, we've received a surge of abandoned babies. Due to the serious economic hardships many Kenyans are facing, we are expecting more rescued babies to come to us.
We believe God calls us all to care for "the least of these." The kids who come to us have a second chance to heal and thrive in a loving home with quality education, nutritious meals, medical intervention, trauma counseling, and Biblical discipling that gives them the hope of Jesus.
Salome's mother died. Family members attempted to care for her but came to realize they were not able to do so.
Michelle is 18 months old and was rescued after children's services intervened as they feared Michelle would die if she wasn't rescued.
​Michelle had not been fed or bathed in quite some time. She has jiggers which are small parasitic sand fleas that burrow into the skin and lay eggs. They generally attack the hands & feet and latch onto blood vessels which is very painful and can be deadly.
An Excerpt from Mama Carla's Jambo Letter
In a recent Jambo newsletter, Mama Carla shared her observations of the rescue and healing process.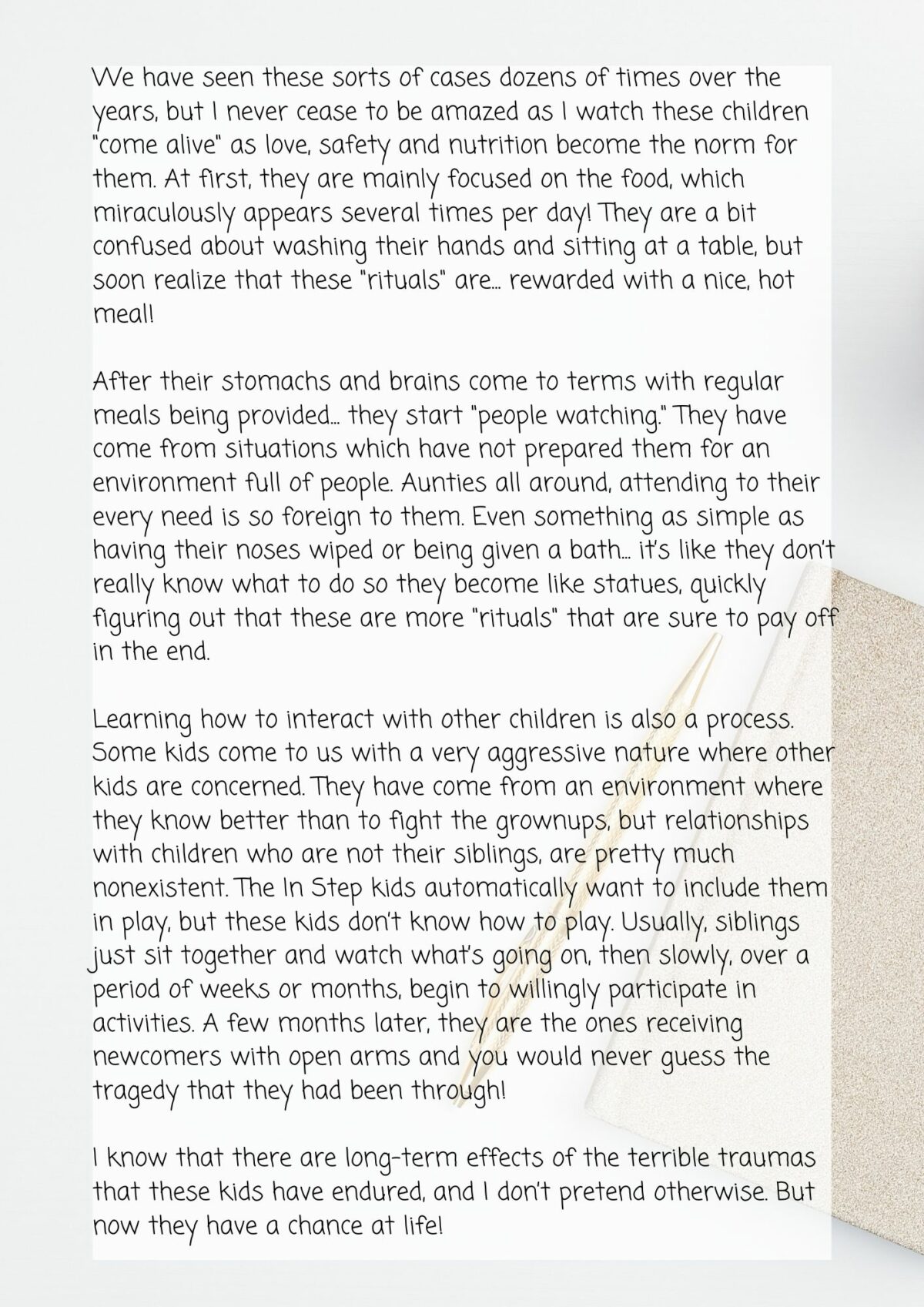 Many tribes in Kenya still believe twins are a curse. Twins Haji and Alvin are one-year old and surrendered to the local chief as they had been extremely neglected and were malnourished.
Brothers, Joseph and Abraham, were severely neglected as a result of a mentally ill mother and absent father.
5-year-old Abraham is only slightly malnourished but he is a jovial and active boy.
3-year-old Joseph is HIV positive, not very talkative and weighs 28 pounds. He needs to be closely monitored to give him the best chance of thriving.