Estha Trouw Madeira
Executive Director
Estha has 15 years experience in ministry leadership and has a passion for visionary strategy, creative storytelling, donor relations, and developing high performance teams. Prior to serving in her ministry roles, she worked as a television news anchor and reporter at a variety of stations including Fox News in San Diego and NBC in Pittsburgh. Estha is originally from South Africa and came to the US with her family while in elementary school. She understands the challenges of starting fresh and shares a powerful message of second chances. Estha holds a bachelor's degree from New York University, and a teaching credential from UCSD. She also graduated from The Master's Program for Christian business leaders. When she's home, you will often find her near the beach with her husband. They have 5 children and a rescue dog in their blended family.
Jeff & Carla Picicci
ISF Directors and Co-Founders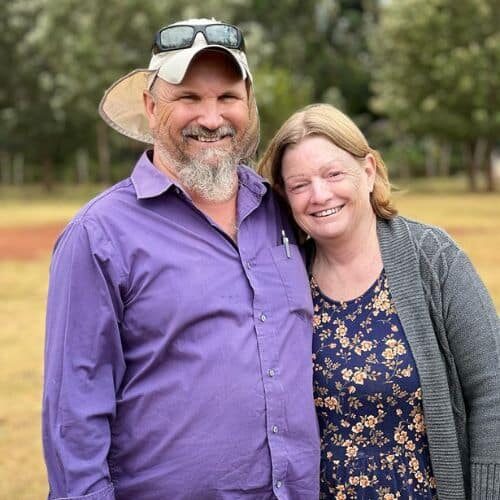 Jeff and Carla Picicci were born and raised in Pasco, Washington. The couple met during Carla's senior year of high school and they married in 1981. Before retiring, Jeff worked at The Hanford Project. Carla worked as a postal carrier before stepping away to homeschool their two children. Throughout their marriage, the couple was very active in a close-knit church in Finley, Washington. As their children became adults, Jeff and Carla felt called to mission work. They laugh when they tell their story - thinking they would serve in Mexico. So, Carla began learning Spanish. However, after being a part of a church-building project in Kenya, Jeff felt led they should do water projects there. In 2003, Jeff and Carla headed to Kenya thinking they would only be there for a few months but felt a strong impression to stay. In 2006, the pair realized the Lord had called them to open a children's home when several abandoned children were brought to them within one week.
Tori Costello
Operations Manager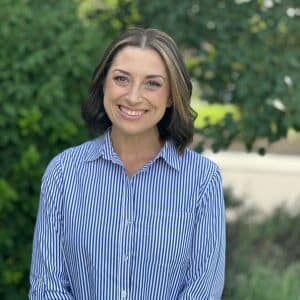 Tori began her career early in nonprofit. Following a school internship, she wrote her first grant two weeks after graduating from high school. Tori worked full-time while earning her Bachelors of Science from Colorado State University in Public Management with an emphasis in Human Resources and Organizational Leadership. Upon graduating, she worked several years for a large Fortune 500 company in Virginia, where she honed her editing and technical abilities. After moving back to her hometown in Washington state, Tori returned to the nonprofit sector and hit the ground running, becoming an expert in working with donor databases. Tori is passionate about children and education. Tori enjoys listening to podcasts, reading and spending time exploring the Pacific Northwest with her husband and son.
Beth Ann Downer
Stepping Stones Manager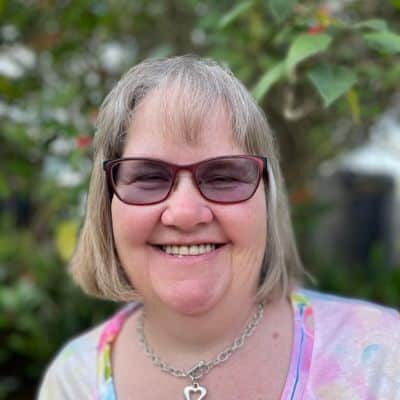 Beth Ann's ministry has been at orphanages in Mexico, Jamaica, and Paraguay. She joined the team at In Step in 2012 working with the preschool children. Beth Ann is a career missionary with Elim Fellowship and is committed to fulfilling the call on her life of Caring For HIS Children. Beth Ann is now the project coordinator and director of Stepping Stones, our program for developmentally & physically disabled children.
Abigael Saina
In Step Nurse
Abigael attended Baraton University in Kenya, graduated with BS in Nursing. Prior to joining In Step Foundation, she worked as a deputy nurse in-charge and a nursing officer with an emphasis on pediatric medicine. Abigael enjoys travelling, spending time her family, nature walks and reading. We are grateful to have Abigael as part of the team!
Gladies Cherop
Home Manager
Gladies is our Head Social Worker and has extensive experience working with orphans and vulnerable children. Gladies holds a Diploma in Community Health and Development from the International School of Medicine and Applied Technology. She also has a certificate in basic nursing skills and home-based care. Gladies has a passion for mentoring and nurturing children with good godly values. Gladies is married and has three children.
Hemi
Director of Snacks & Wags
Hemi joined the family in 2021. Hemi spends the majority of his day patrolling the campus but can often be lured into taking a break with back scratches. He takes his brotherly duties very seriously but wishes he could spend more time in the kitchen sneaking food or supervising the cooks.
We employ over 70 local Kenyans making us the largest employer in our area.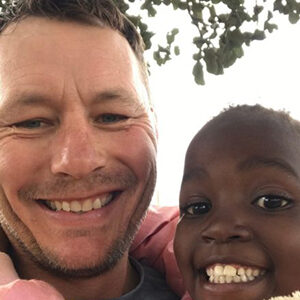 Aric is a native of Kennewick, Washington. Aric is married to his high school sweetheart, Gina, and the couple have three children. In 1992, Aric started Paramount Communications, a data and communication network services provider. Aric learned about Rehema for Kids in 2007, when co-founders' Jeff & Carla's son began working with Aric's business. Aric cherishes his first visit to In Step in 2017 because he worked alongside his entire family to help build the playground. In a subsequent trip, he and Gina helped build greenhouses. Aric is thankful that God has given him the opportunity to love and serve the children at In Step. Aric's hobbies include spending time with his family, golfing and traveling.
Jeremy Gray
Board Vice-Chair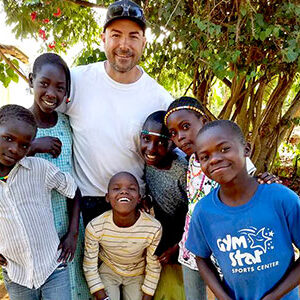 Jeremy moved from Utah to the Tri-Cities area in the 6th grade. Raised on a farm, Jeremy learn the value of hard work. Jeremy farmed for 17 years before joining the family insurance agency as an insurance agent in 2007, specializing in farm related insurance. Jeremy jokes that he tricked wife, Stacia, into accepting his marriage proposal. With three grown daughters, the couple recently welcomed their first grandchild. Jeremy enjoys spending time with family, skiing, golfing, ice hockey, basketball and helping others.
Joan Schwan
Board Secretary
Joan graduated from the University of Minnesota with an education degree. She specialized in rehabilitation therapy and worked as a therapist for 5 years at a state mental hospital in Minnesota. Joan went on to open her own dance studio and had nearly 200 students before moving to Tri-Cities in Washington state. For the next 13 years, she worked for Columbia Basin College in the Early Childhood/Parent Education department. Joan first learned of Rehema for Kids in 2012 and has been to Kenya 3 times to help the ministry in whatever capacity is needed. Joan is married to Bruce, who serves on several Rehema for Kids committees. The couple have five children and eleven grandchildren.
Val Yoder
Board Treasurer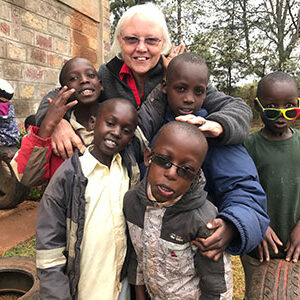 Val graduated from the University of Idaho with a double degree in Elementary and Special Education. She and her husband Dick have a lifelong experience in business ownership. Since retiring in 2017, Val and Dick have been blessed with the ability to travel. During mission trips in Kenya, Val enjoys reading to the children, making play-dough to share with the kids, teaching life skills (like by making banana pancakes) and just sitting on the playground engaging the kids in conversation. The kids have captured Val's heart. Val and Dick have two married children and two grandchildren.
Debbie Boffey
Board Member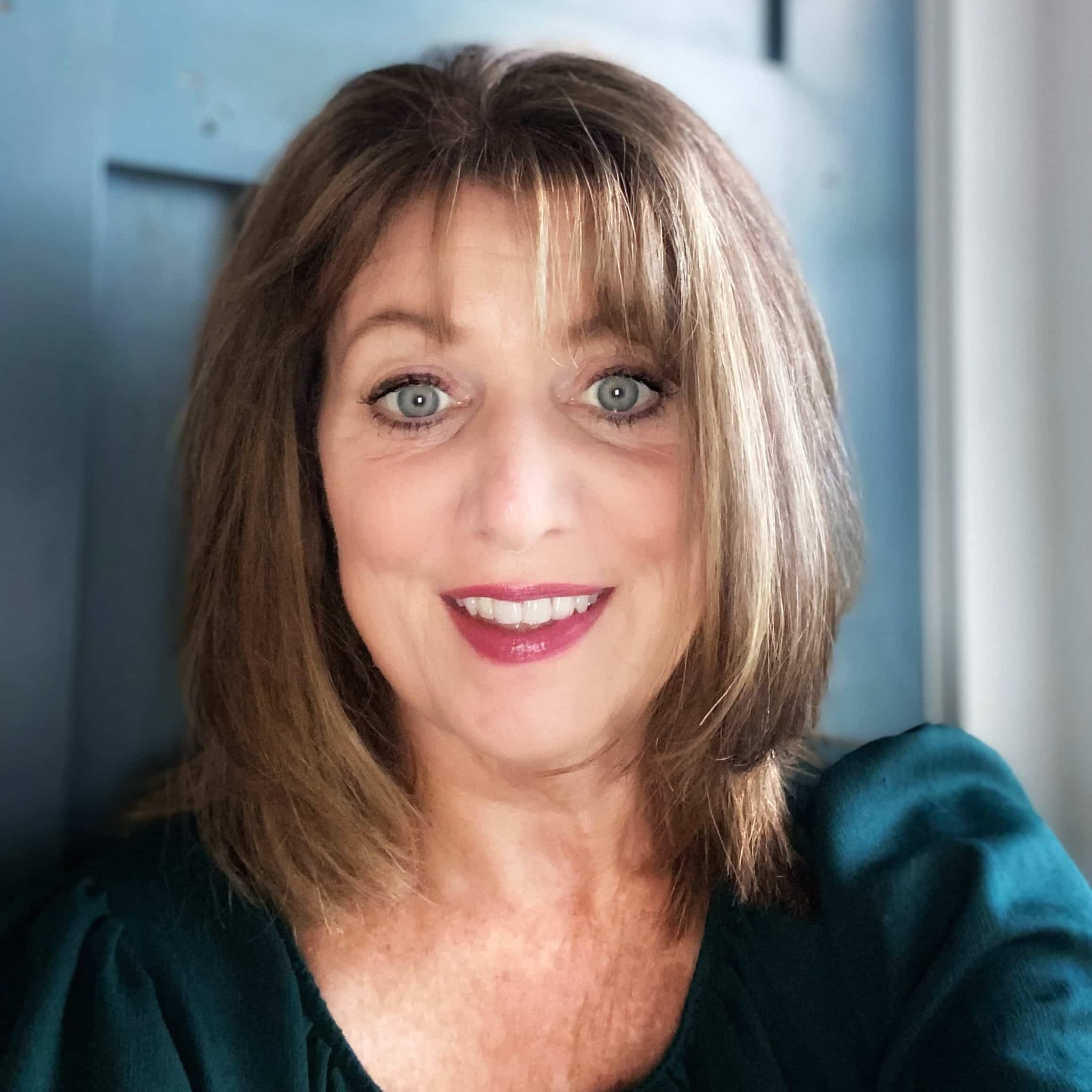 Debbie Boffey has a heart for serving others. With decades of experience in youth ministry, women's ministry, and event planning, Debbie is often invited to create and host special events, weddings, fundraisers, and other gatherings. Debbie learned of Rehema for Kids when she was asked to help with a ministry fundraiser. She quickly developed a heart for the mission and the rest is history! Debbie is a wife, mother, grandmother, homemaker, and formerly worked in construction design. Debbie and her husband, Dan, live in the Skagit Valley, Washington.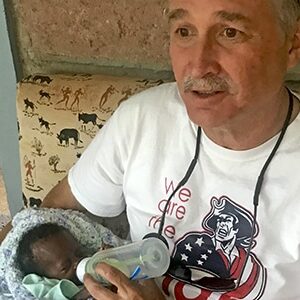 Randy is a native of the Tri-Cities and a Washington State University grad and worked for a local electric utility for 30 years primarily in power supply roles. Since 2009 he has worked with electric utilities as a power supply consultant. He enjoys bicycling and reading. Randy has 4 children and 4 granddaughters. Randy first visited In Step in Kenya in 2015 and has returned several times. On a more recent visit, Randy was part of a team from their church that helped install two greenhouses.
Daniel Traina
Board Member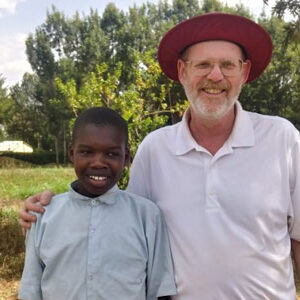 Daniel was born and raised in Niagara Falls, New York. He studied accounting at Rochester Institute of Technology. For more than 25 years, Daniel owned Caribbean Forest, a saltwater fish specialty store. He currently serves as the Executive Director of the Pittsford Food Cupboard in Rochester, New York and as a Deacon at Pittsford Presbyterian Church. Daniel is passionate about serving others and has led mission trips to Kenya and various disaster relief efforts. Daniel is married to Debbie and together they share two sons and three grandchildren.
Rebecca McDonald
Board Member
Rebecca is originally from Anacortes, Washington. She worked in the Telecommunications & Information Technologies industry for 27 years at various corporations in the Seattle and Denver areas. After a brief retirement, Rebecca became a consultant. She was one of the founding members of the Rehema for Kids board. Rebecca is currently serving as a deacon with her church and provides volunteer financial mentoring for a local organization. We're honored to have Rebecca back on the Board of Directors.
Kevin Taylor
Board Member
Kevin grew up in Idaho and received Jesus Christ as his personal Savior and Lord at age 15 during a "mini-revival." He spent a year in South Africa as an exchange student, and graduated from the University of Idaho. Kevin married Marcy during their college years and went on to medical school at the University of Washington. The family spent a few years in Boise, Moses Lake and Spokane, Washington. kevin has practiced medicine in Pasco for the past 3 decades and serves at the clinics of Lourdes Health. After 17 years of volunteer participation in Grace Clinic, he also serves as volunteer medical director at You Medical. Kevin and Marcy have three adult children.
Ron & Joyce Panzero
Board Members Emeritus
& Co-Founders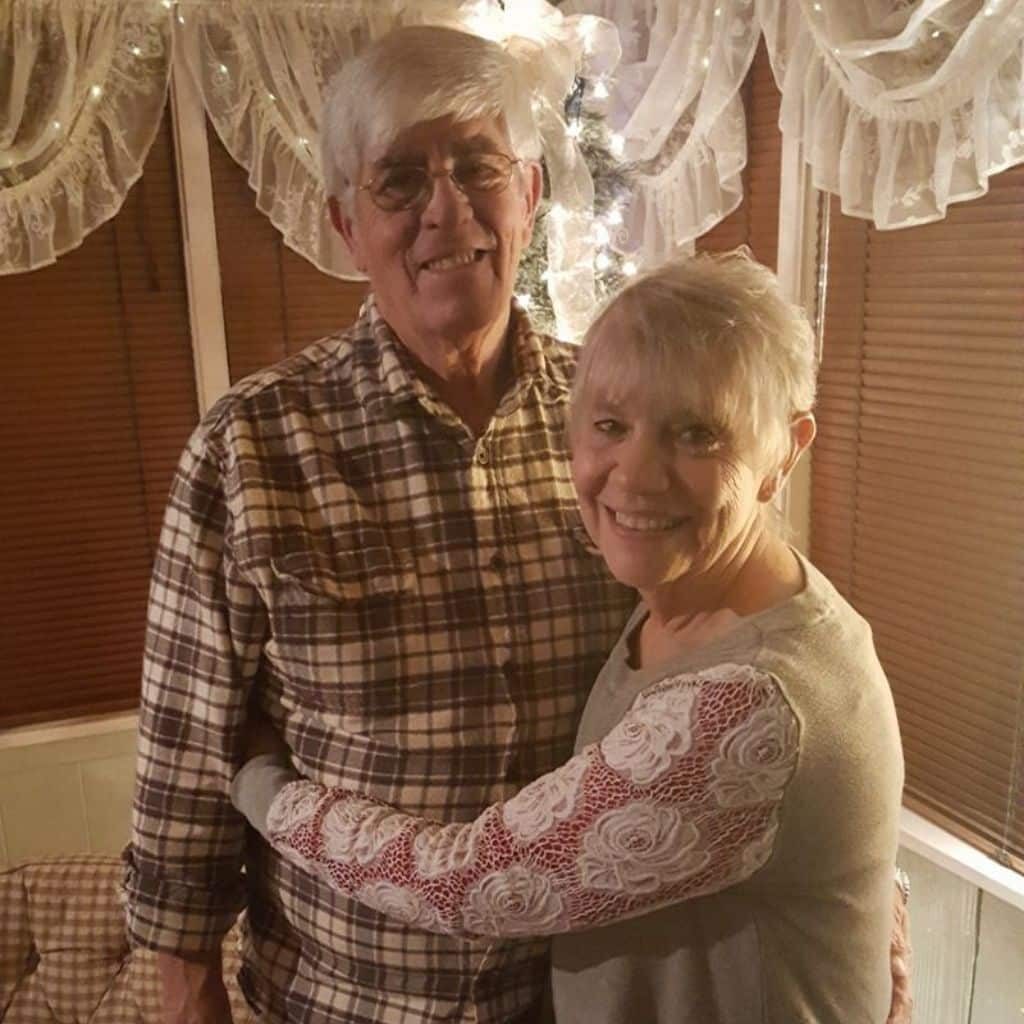 Kendall Gentry
Board Member Emeritus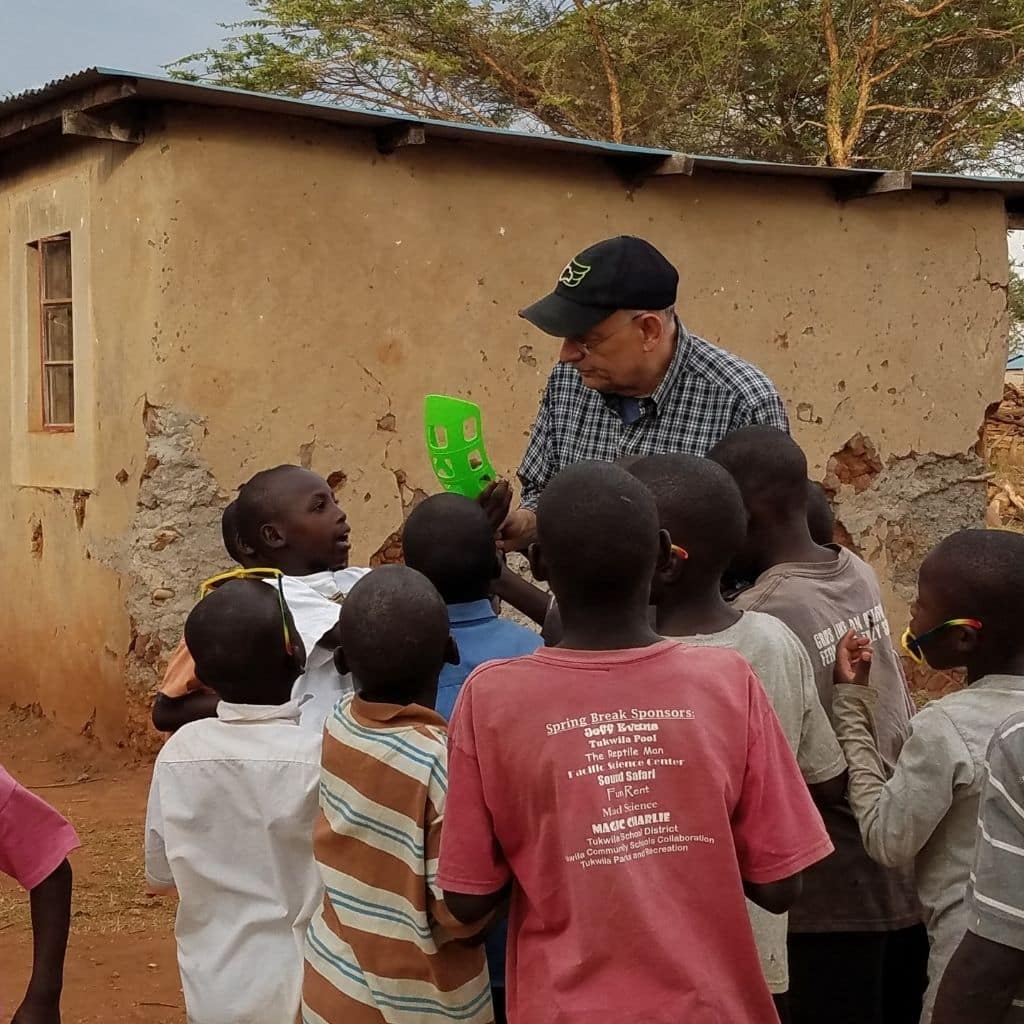 Terry Kiser
Board Member Emeritus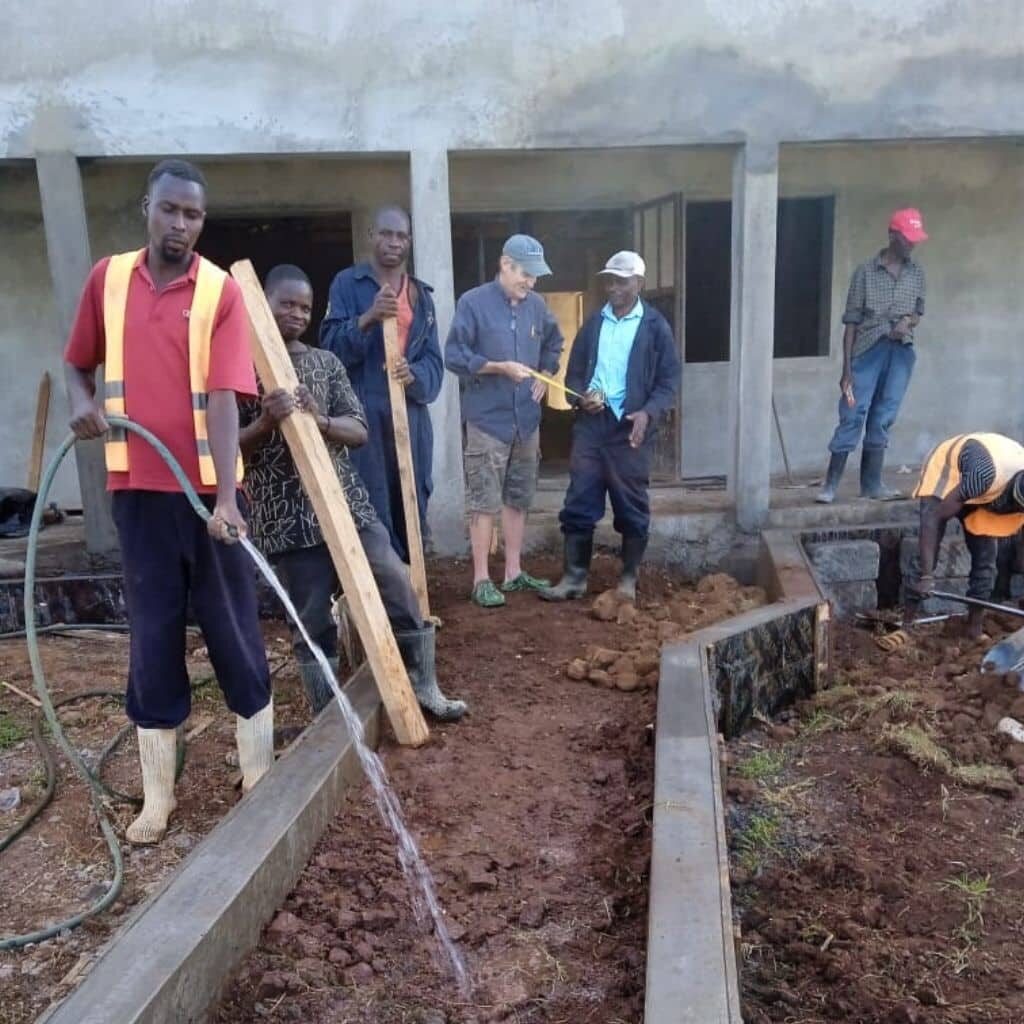 Cindy Riggle
Board Member Emeritus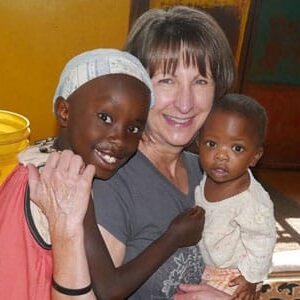 Daniel Lipparelli
Board Member Emeritus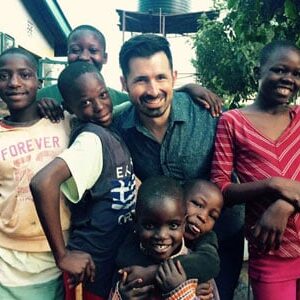 Ron Panzero, Jr.
Board Member Emeritus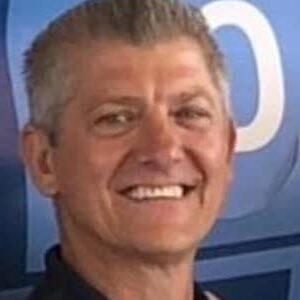 Bob Johnson
Board Member Emeritus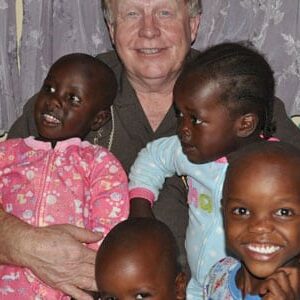 Rehema for Kids is a 501(c)(3) corporation, with headquarters in Richland, Washington, and is overseen by a dedicated and passionate U.S.-based Board of Directors.