With continued growth, we are looking for short and long-term missionaries to serve in a variety of capacities. The ideal person or couple would come alongside American and Kenyan staff to help children realize their God-given potential.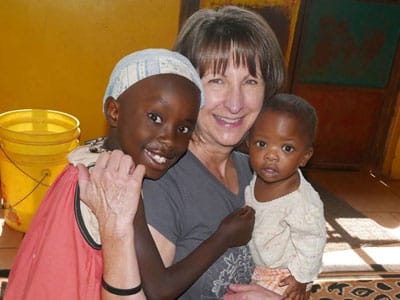 Areas of need include:
administration/office work,
communication (e.g. gathering images for social media and child sponsorship communication),
supervision,
coaching,
farm supervisor/farming,
electrical,
sewer treatment plant maintenance,
construction,
transportation,
working as a teacher's assistant and/or tech support.
Learn about Kenyan culture and what to expect on a mission trip.
The safety and well-being of the children at In Step Children's Home is our number priority so all missionaries and mission team member will go be required to undergo a background check.
Learn more about the history of our ministry.
Visitors are welcome to stay on campus (for a nominal donation), depending on availability. We are excited to recommend a variety of local accommodations and additional tourist activities when you book your trip to visit In Step Children's Home and Academy in Cherangani Hills, Kenya.
Please contact RFK directly if you'd like to book a trip so that we can determine which lodging accommodations and immigration paperwork would make the most sense for your trip.
4 star | approximately 40 minutes from In Step, beginning at $84/night
"We indulge you with exquisite dishes made using regional and seasonal ingredients that are produced by our suppliers to the very highest quality standards with a passion for agriculture. You can also enjoy fruit, vegetables, herbs and honey produced by people who know their work."
3 star | approximately 40 minutes from In Step, beginning at $135/night
"Sirwo and Cranes Group is a family business with a focus on Hotels and Resorts. Our facilities are in Kitale, Naivasha, Baringo and Nairobi."
*Please note, Sirwo may not have reliable internet service.
approximately 10 minutes from In Step, beginning at $25/night
"Depending on your budget, accommodations can range from camping, staying in a dormitory, single rooms, double or twin rooms; some with private bathroom. All showers have hot water and there is electricity to charge electrical items. Towels, bed linen plus blankets, toiletries and safe drinking water are inclusive in the rates."
Located 2 hours from Nairobi on the way to In Step at Moi South Lake Road. Build your custom 3 to 7-day safari from $1100 to $4500 per person.
The Maasai Mara is the most renowned safari park in Kenya. Famous for its great herds of plains' game – including its exceptional population of Maasai lions, African leopards and Tanzanian cheetahs – it's also the best place to see the Great Migration: the annual movement of zebra, gazelle and wildebeest to and from the Serengeti in Tanzania.
The Ol Pejeta Conservancy is easier to access on a limited schedule than Maasai Mara and provides an "innovative, tangible, sustainable conservation
for wildlife and people."
Learn traditional customs and skills such as spear throwing and Maasai dance. The Maasai are an ethnic group inhabiting northern, central and southern Kenya and northern Tanzania. They are among the best known local populations internationally due to their residence near the many game parks and their distinctive customs and dress. The Maasai culture is renowned for its music and dance, in which a leader sings the melody while others sing harmony on call-and-response vocals and make guttural throat-singing sounds.
And Beyond Tours | Ambolesi Tours
And Beyond Tours or Ambolesi Tours  in the foothills of the majestic Mount Kilimanjaro is a must-see. She comes out from the mist in the early morning, while some of the largest tuskers you'll ever see graze at her feet, and will spoil you with huge herds drinking water from surface springs. The park is home to as many as 370 species of birds and you can expect to see zebras, wildebeest, spotted hyenas, lions, cheetahs, giraffes, buffalo, warthogs, impalas, jackals and leopards.