Jambo everyone!
Another month gone by! Oh, how time flies!
This was a very busy month for our school kids! Our kindergarteners graduated to "big kids school" (first grade) in a fun ceremony including caps and gowns, entertainment, snacks and a guest speaker from the Ministry of Education.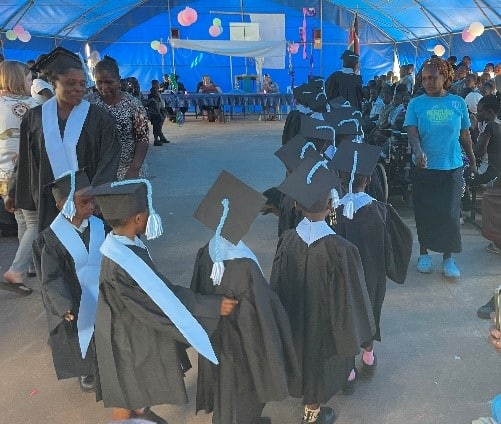 In normal Kenyan fashion, there were lots of ceremonial aspects to the event; lighting "candles of knowledge," receiving diplomas, colorful garland, speeches, poems, songs and marching around the room until I thought their little legs were going to give out! Honestly, I think the adults enjoyed it more than the graduates, who were falling asleep by the end of it all! LOL!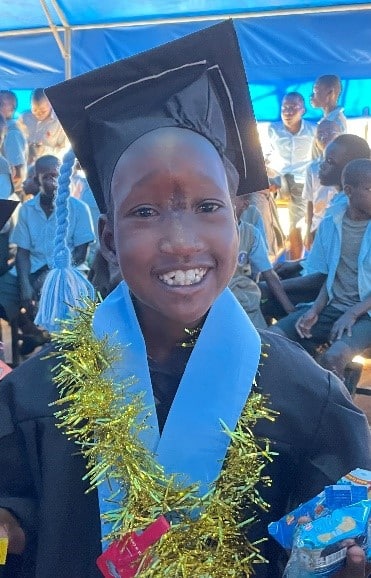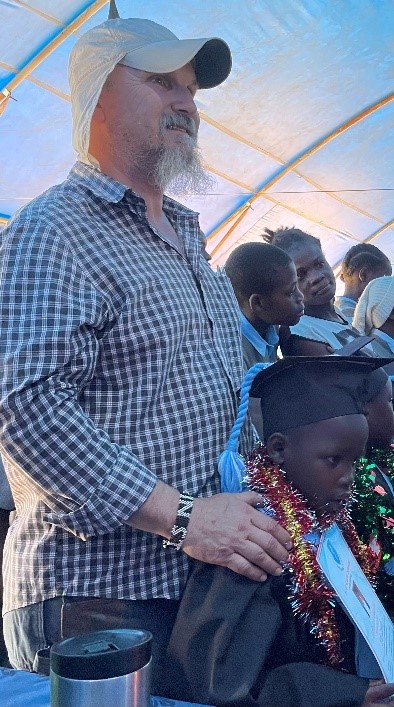 The little guys weren't the only ones who ended the school year with a bang! Our eighth graders took their Kenya Certificate of Primary Education exams and really impressed us all with their results! I am just so proud of the eighth grade students and the In Step Academy teachers, who prepared them so well! Our teachers were, without being asked, coming early and staying late so that they could be there for their students! They were even coming on Saturdays for extra tutoring time! What an amazing team!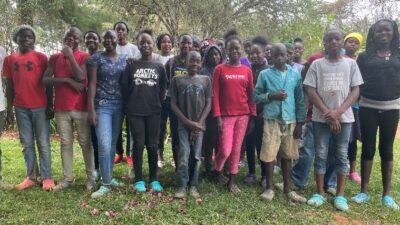 So, in just a few weeks, we will be sending 28 kids off to boarding high schools! Four will be starting 11th grade, seven going to 10th grade, and now seventeen starting 9th grade. On top of all of that, this year is a short year as the government tries to get the school schedule back on track, after the COVID fiasco! This means that in only seven months from now, our next class will be taking exams and going away to high school! This upcoming class has 27 students… that will mean that starting in January, 2023, we could have 55 kids in high school! How is that even possible?!
Thinking about the logistics and expense of this is overwhelming, but I have full confidence in our social worker team and all of our donors who make this possible! I know they will handle it like champs! We've always known that this day was coming, but now that it's here… it's a whole new ball game, for sure!
As most of you know, high school is not free in Kenya. It costs about $1,200.00 per student per year! As we look at the budget, really the only cut that can be made on the home-front is that of groceries. Unfortunately, with inflation as it is these days, I don't think that is going to be possible! This means that the high school expenses must be raised above and beyond our regular operating budget! If you would like to sponsor (in full or in part) a kid to go to high school, please reach out to Tori at Rehema for Kids! It will be so appreciated and will be life-changing for a young person whose best chance at making it in life, is education!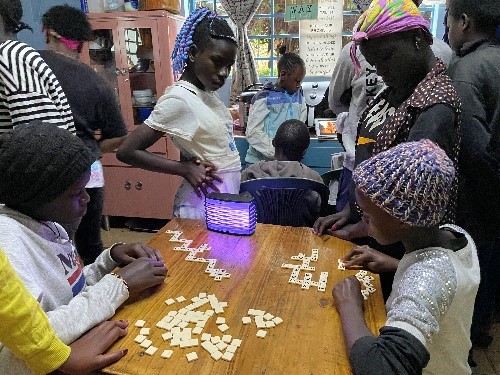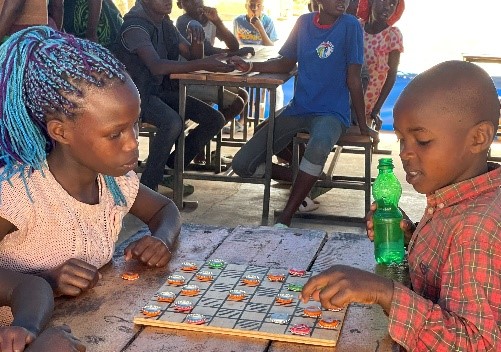 All of the kids have been home since the first part of March, so we have been trying to keep them busy with constructive ways to spend their time. Keeping 203 kids from being bored and finding mischief is quite a task! The older kids have enjoyed learning a few board games, their favorite being Monopoly! Several of them have planted their shambas (gardens) and spend quite a bit of their free time weeding and watering. Jeff bought a couple of bicycles, so some have been learning how to ride. (I wish I had a video of me demonstrating bicycle riding! The shock on the faces of the adults and the jumping up and down and cheering by the kids was absolutely priceless!)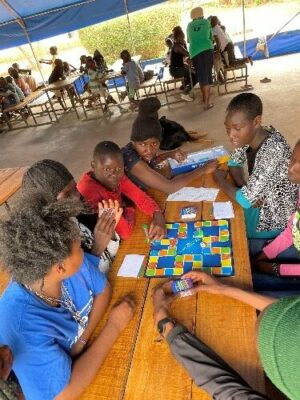 Many of you know that Jeff and I belong to our local Rotary club. Recently, our club teamed up with the Ministry of Health and the Ministry of Agriculture, to teach slum dwellers how to grow vegetables in a gunny sack. Since the kids were on school break, we took a few of our boys along on project day. They were so excited about what they learned that the minute they got home, they were scrounging through the workshop, searching for old maize sacks to do the same! They have really enjoyed it and are especially looking forward to selling their harvest for a little bit of duka money! (If you're not familiar with the duka store, you can read about it by clicking here.)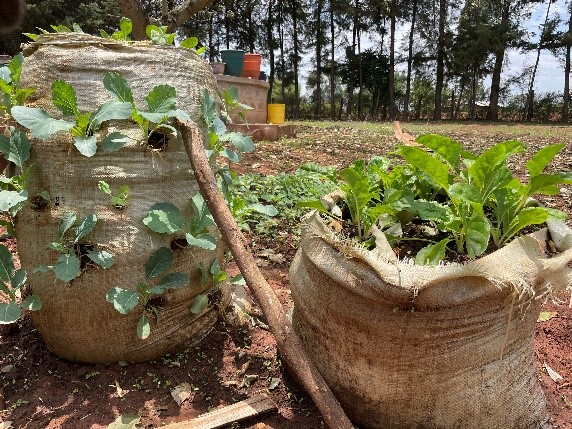 Some of the kids have also taken up projects around the campus, enjoying any opportunity to use a power tool, pressure washer, axe, machete or paint brush! They have chopped wood, trimmed the perimeter hedge, sanded, painted, cooked, repaired furniture, cleaned the rainwater tanks, built a pond for the pet tortoises, etc. It does my heart good to see them being so productive and actually enjoying it!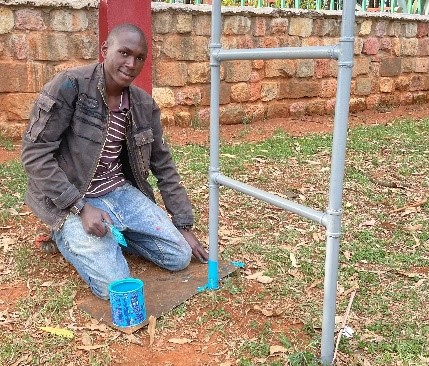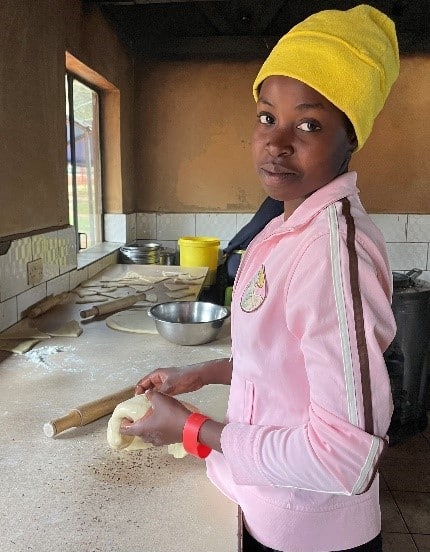 Also during this school holiday, the high school kids have been doing community service projects! We consulted with the chief to find out who in our community could use some help and he gave us the names of two elderly women, both blind and living on their own. Our kids visited one of the ladies last week and the other one today. They totally cleaned the houses and smeared the walls and floors with white sand mixed with cow dung (an important part of maintaining a mud structure). They also washed all of the women's clothes, dishes, furniture, etc. They swept around their houses, chopped firewood and hauled away trash!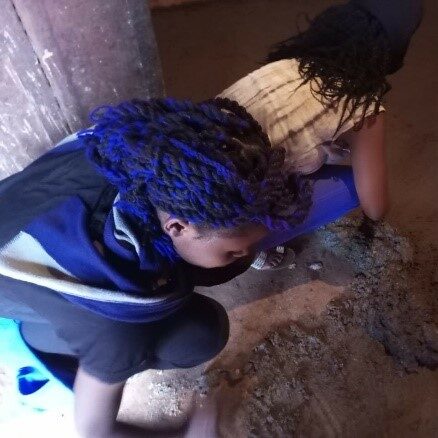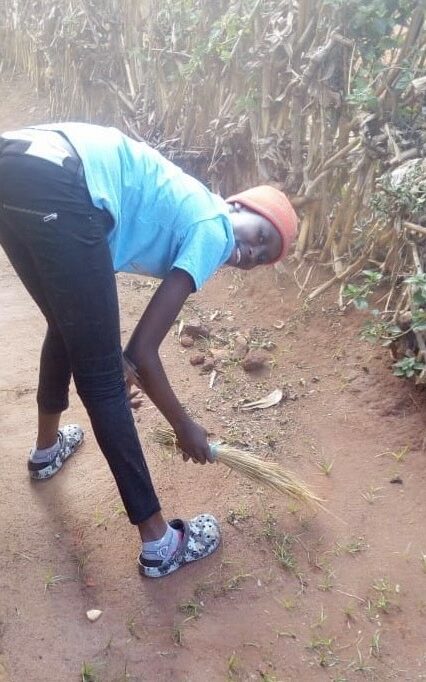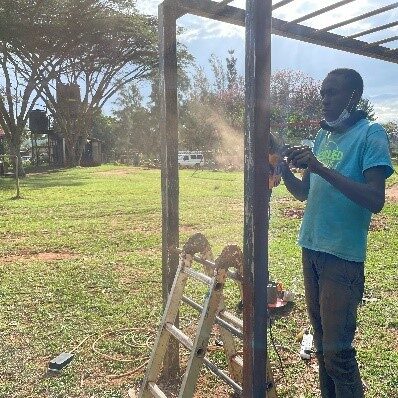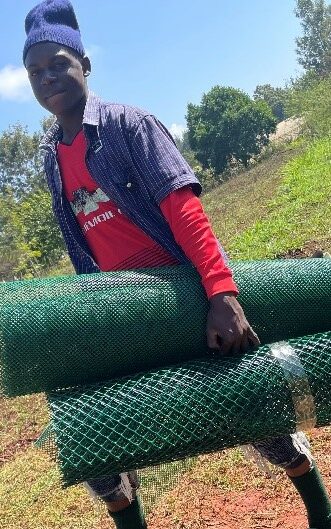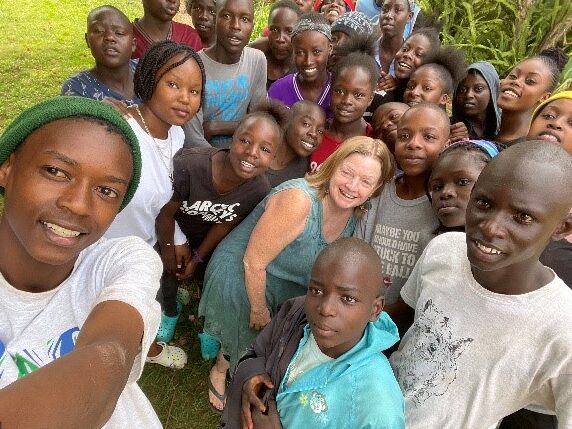 I guess I'll wrap it up for now. You know me… I could go on and on… there's never a dull moment here at In Step Children's Home and Academy!
As always, I want you all to know how much your support of every kind means to us! These are amazing kids, who have bright futures ahead of them because you have allowed God to use you in their lives!
GIGATT (God is Good All the Time)!
Mama Carla