Jambo everyone!
I hope this finds you healthy and happy and looking forward to a wonderful holiday season!
Things are hopping here at In Step Children's Home! All of the high school kids, except the four seniors who are taking finals, are home! In Step Academy and Junior High has closed for the year and we are waiting for the results of our eighth grade Kenya Certificate of Primary Education exams as well as the sixth grade Kenya National Examination Council exams. It can get a bit confusing as Kenya transitions into the new Competency-Based Education curriculum, but we are moving forward the best we can!
During this holiday break, we are trying to find a nice balance between work and play. Being able to do physical labor is a very important trait for anyone living in Kenya, as many of the day-to-day chores are quite labor-intensive! Many jobs that a Westerner might hire someone to do, Kenyans will do themselves, usually as a family.
Recently, our neighbor began building a house very close to our shared property line. He requested that we fell all the trees on that end of our property for fear that one might fall on his house. We weren't really worried about that happening because of the species of tree that was growing there, but in the interest of keeping peace with our neighbors, we complied with his request and took down more than eighty trees. We plan to replace them with fruit trees as soon as possible.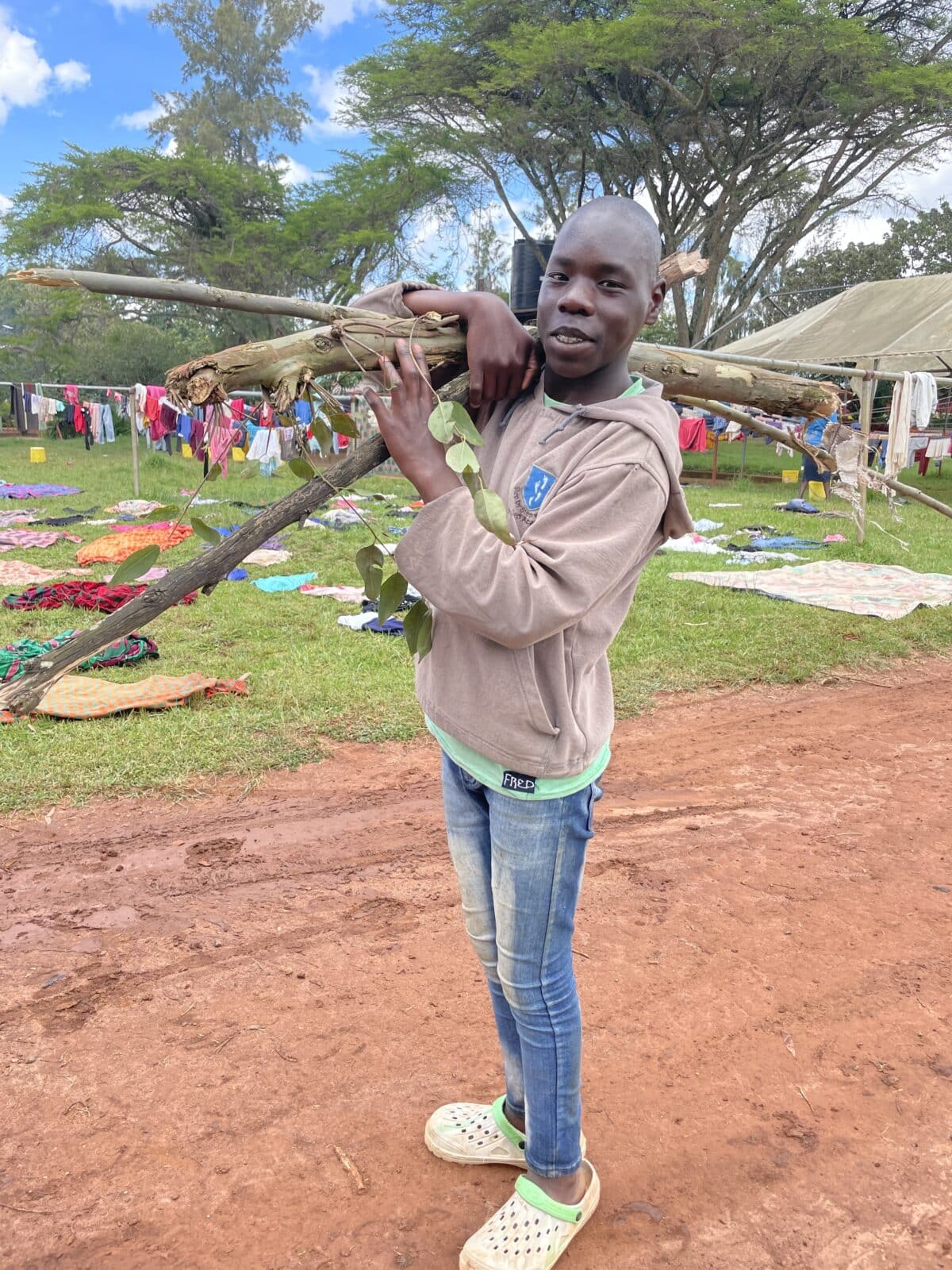 For most of the break, the kids' big project will deal with the mountain of felled trees, cutting the branches from the trunks, dividing the branches by size to be used as firewood, fence posts, etc., and burning the brush and leaves. It's a ton of work! Jeff bought a couple dozen new pangas (machetes) so the big kids can do the heavier work while the younger ones sort and stack. I can't wait to have a little fruit orchard on that spot.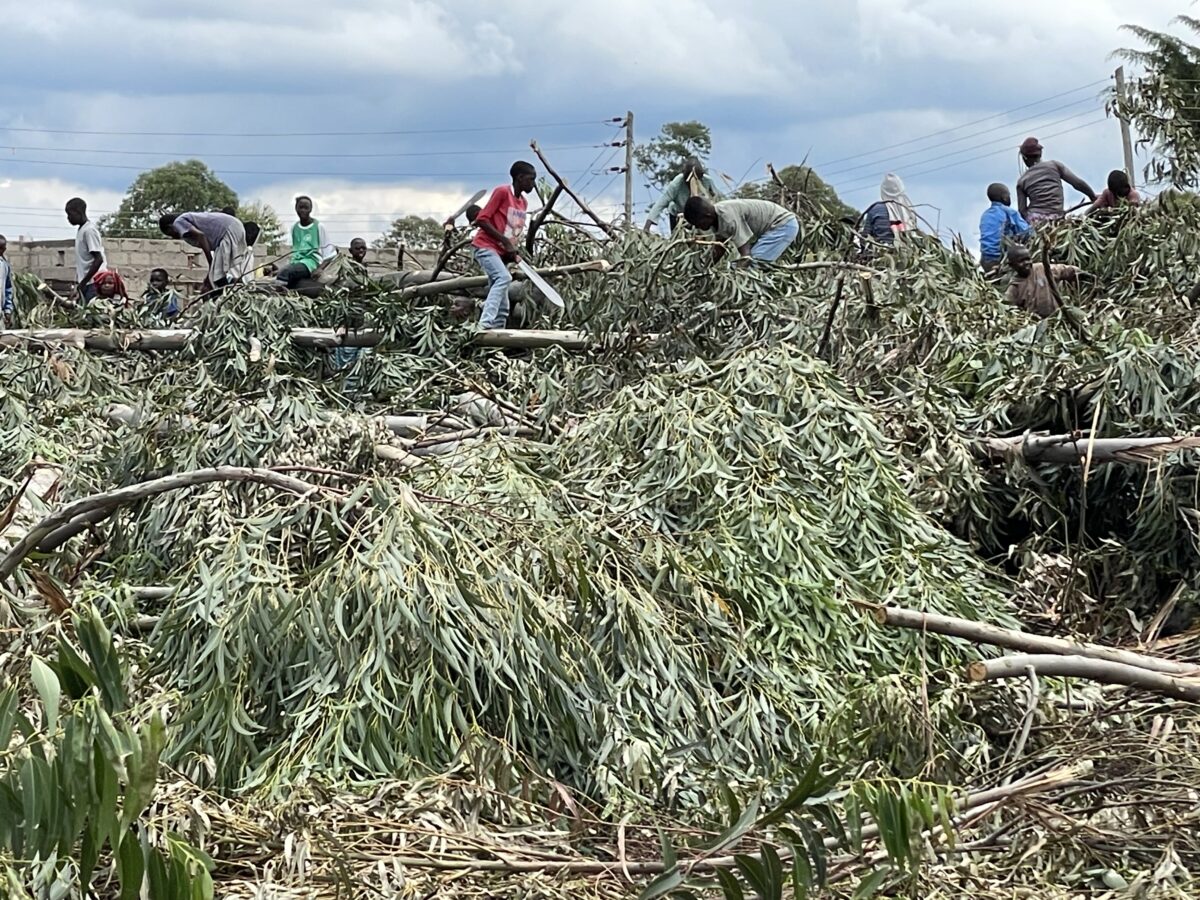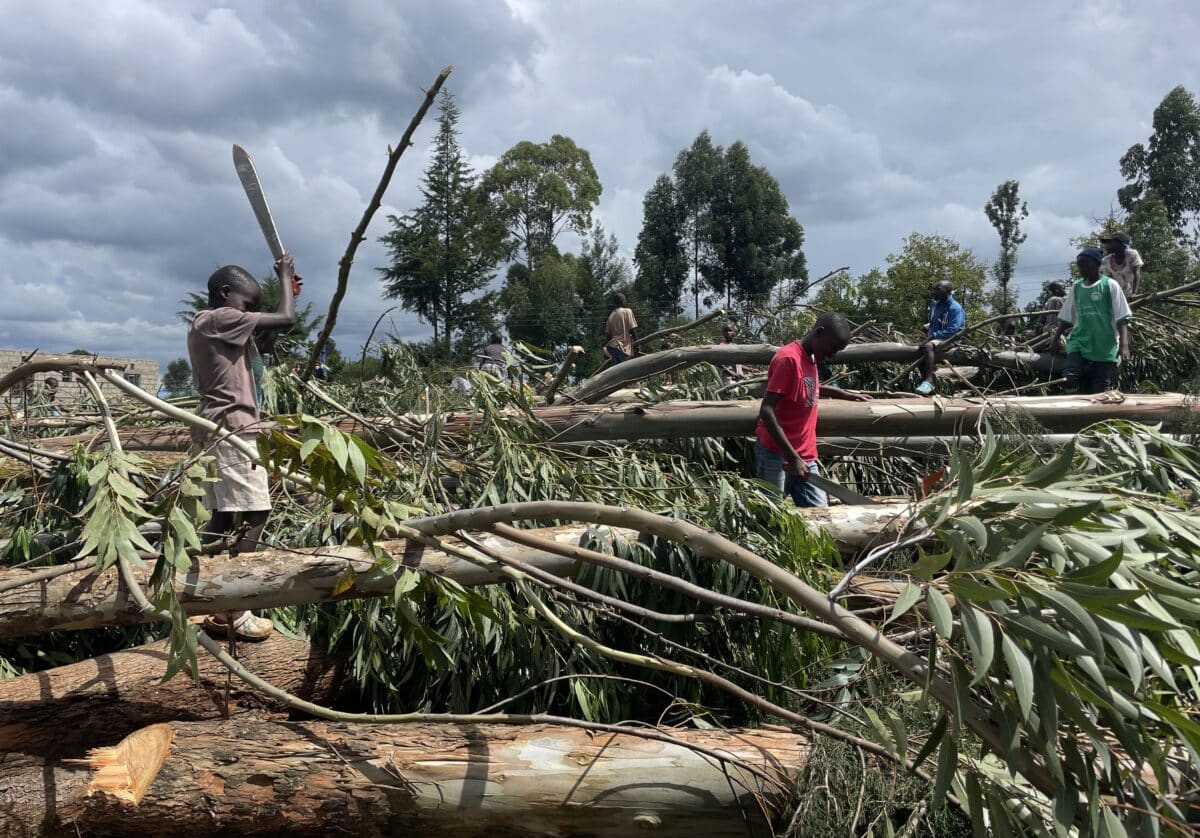 On the fun side, several of our kids expressed interest in learning the game after we hosted the county championship tournament in basketball. We have the basketball court, and many of our kids like to shoot baskets, but they have never had the opportunity to learn the rules of the game or be coached in technique.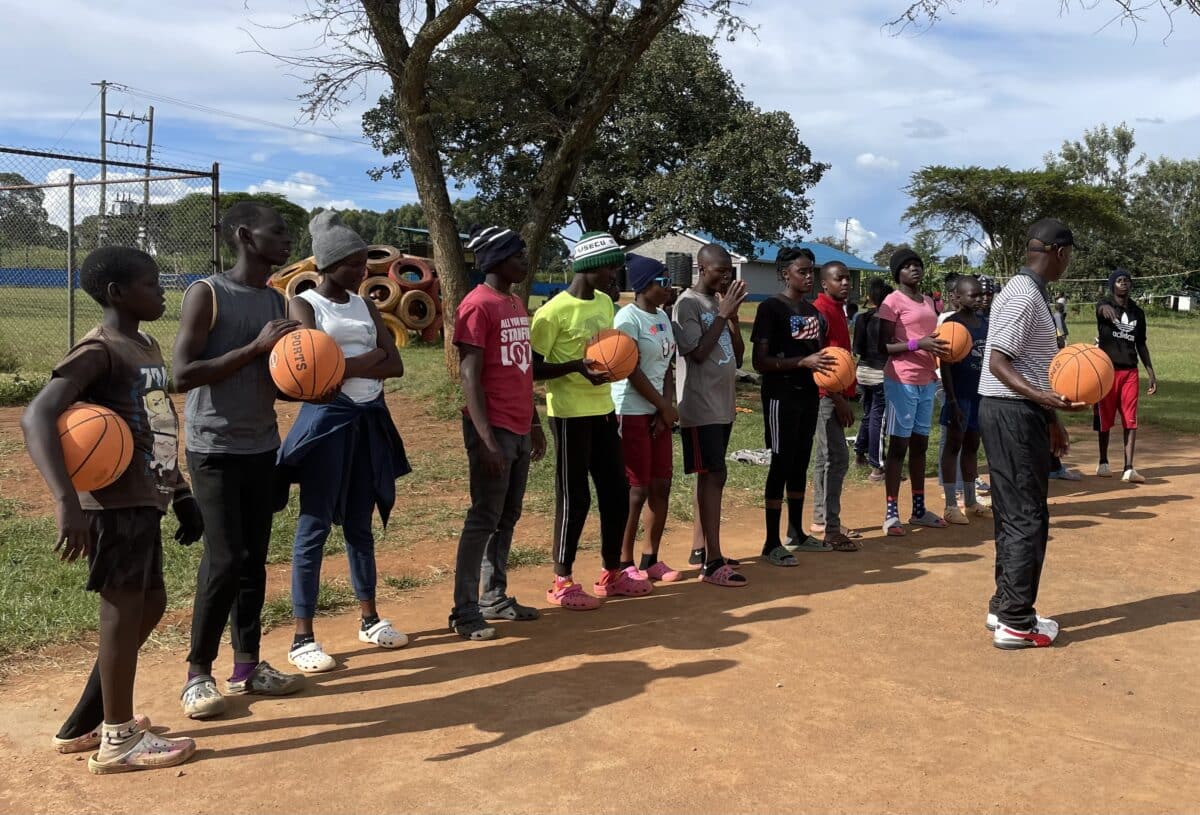 One of our social workers was able to persuade a coach from a nearby high school to come and put on a three-day workshop for our kids! They had such a great time learning the game! It's one of those activities that I hope we can build on during each holiday break!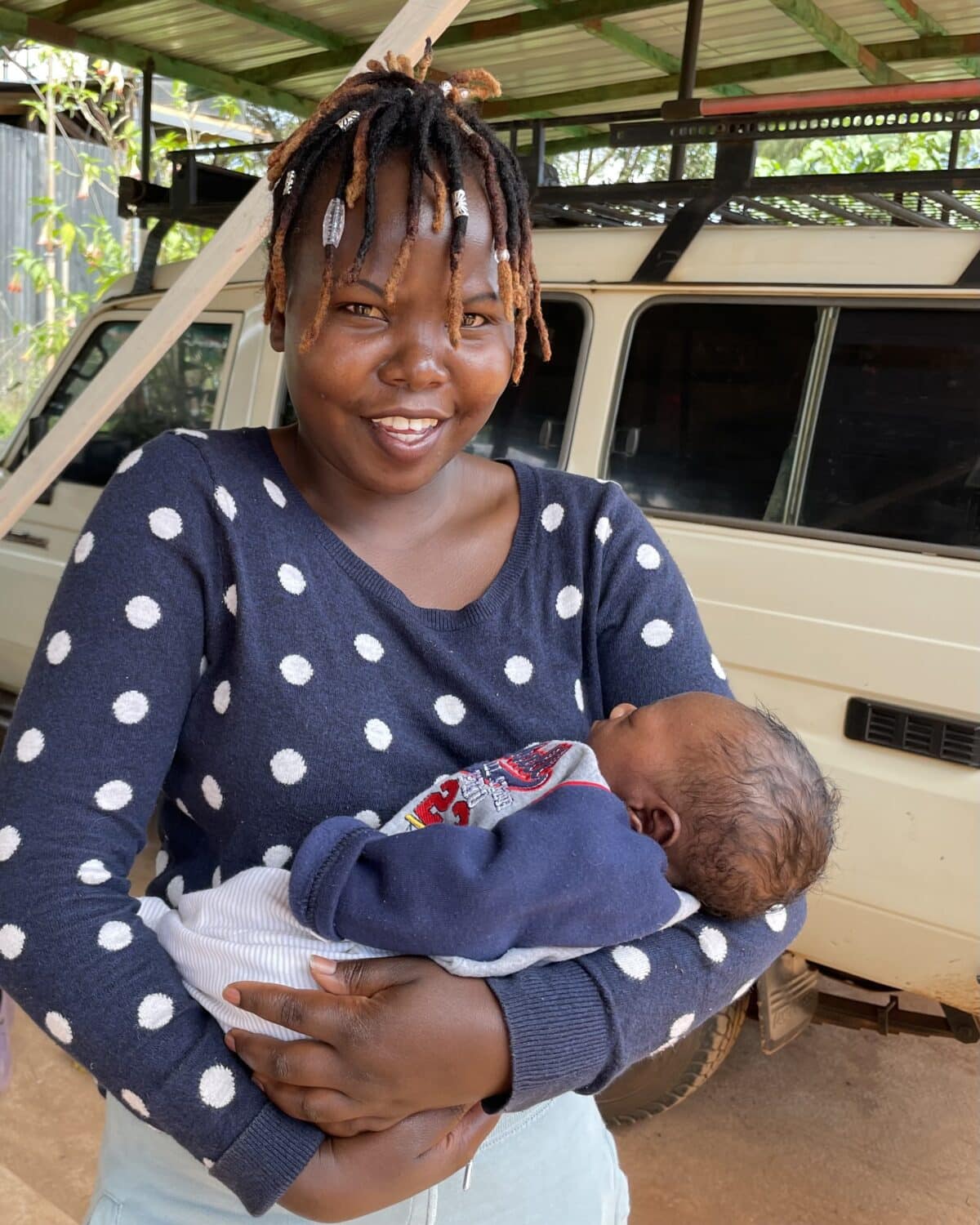 This month, a very healthy baby boy joined us and we named him Seth. He came from an extremely dysfunctional family where his life was being threatened. His mother, who is a child herself, showed great bravery by taking the baby to the Children's Department and telling her story, which in essence saved the life of her son.
Only a few days after Baby Seth joined In Step, he was fostered to a nice couple who have been married for more than twenty years and have not been able to have children. What a blessing for all three of them! (Seth was here for such a short time, I only got one picture of him; a picture of him being carried by one of our social workers on the day he arrived.)
Another addition to our family is sweet little Bianca Lynn! She arrived about a month ago; 5 months old and 4.4 lbs. She had been born three months prematurely, with health issues and failure to thrive. Her young mother was not successful at breastfeeding and couldn't afford baby formula, which is ridiculously expensive here!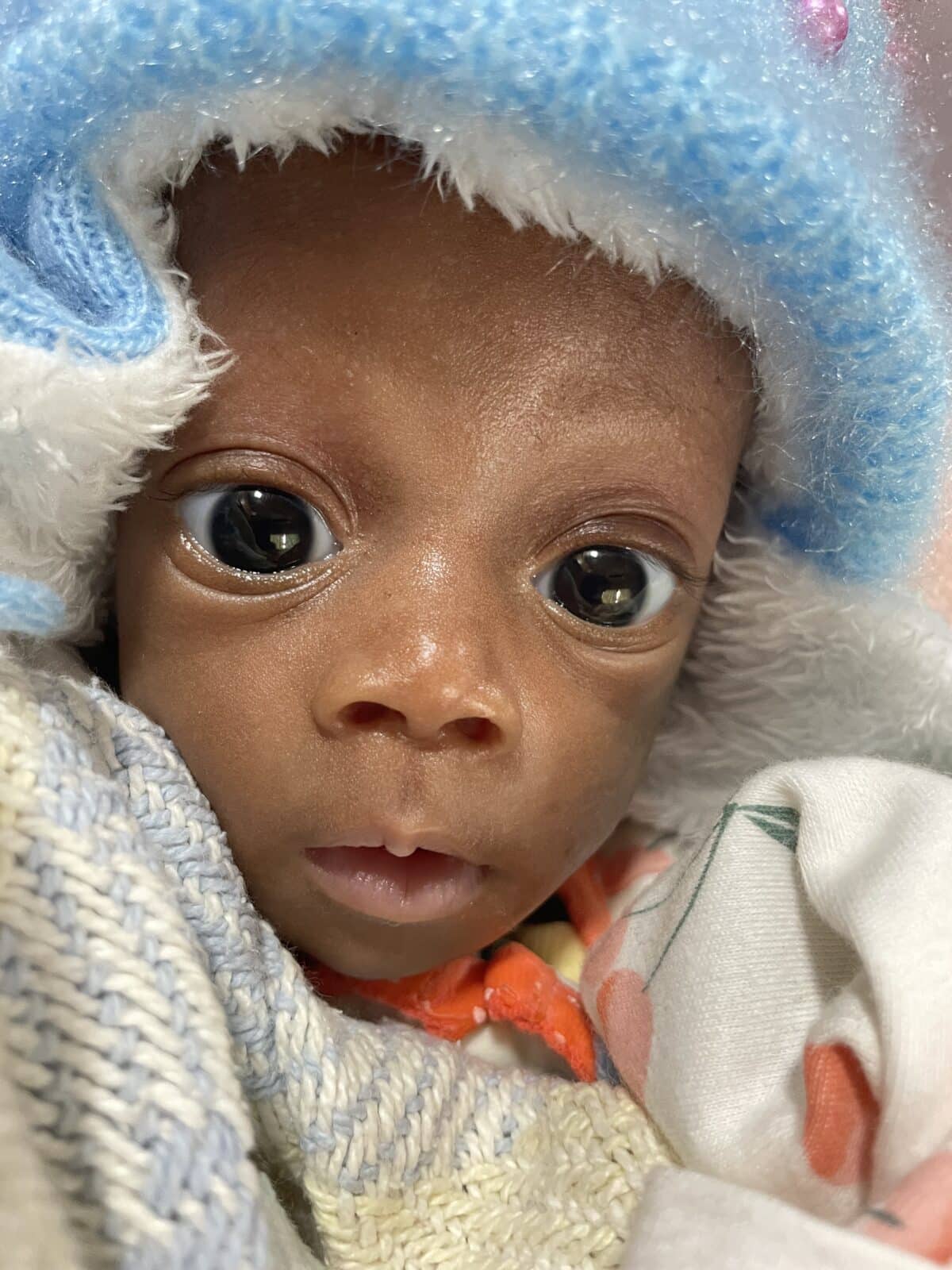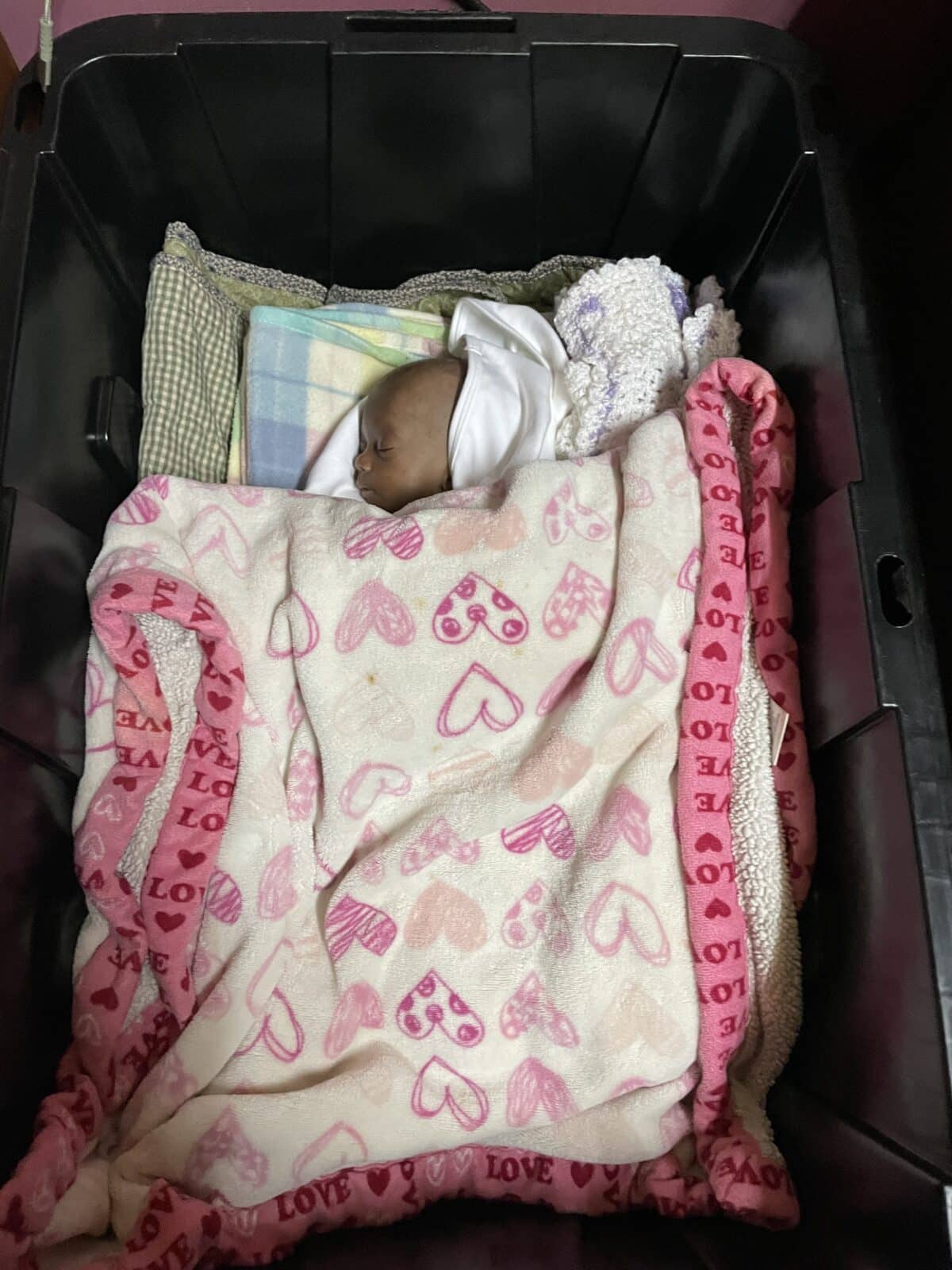 After struggling for all those months and seeing that her precious daughter was probably not going to make it, Bianca's mom took her baby to a medical clinic, and after giving out the pertinent information (name, birthdate, etc.), she disappeared when the nurse left the room, leaving little Bianca behind.
One short month later, Bianca (who Jeff calls Pixie) is absolutely thriving! She is kicking her feet and moving her arms around a lot! With a bit of "encouragement" three or four times every day, she is now able to open her hands and is even trying to hold her bottle! She has gained more than a pound, increasing her body weight by about 30%! She now takes five ounces of formula at a time and only wakes up twice at night! Her smile absolutely melts my heart and I know that God has an amazing plan for her life! There really is no other explanation as to how she could even have survived the first five months of her life!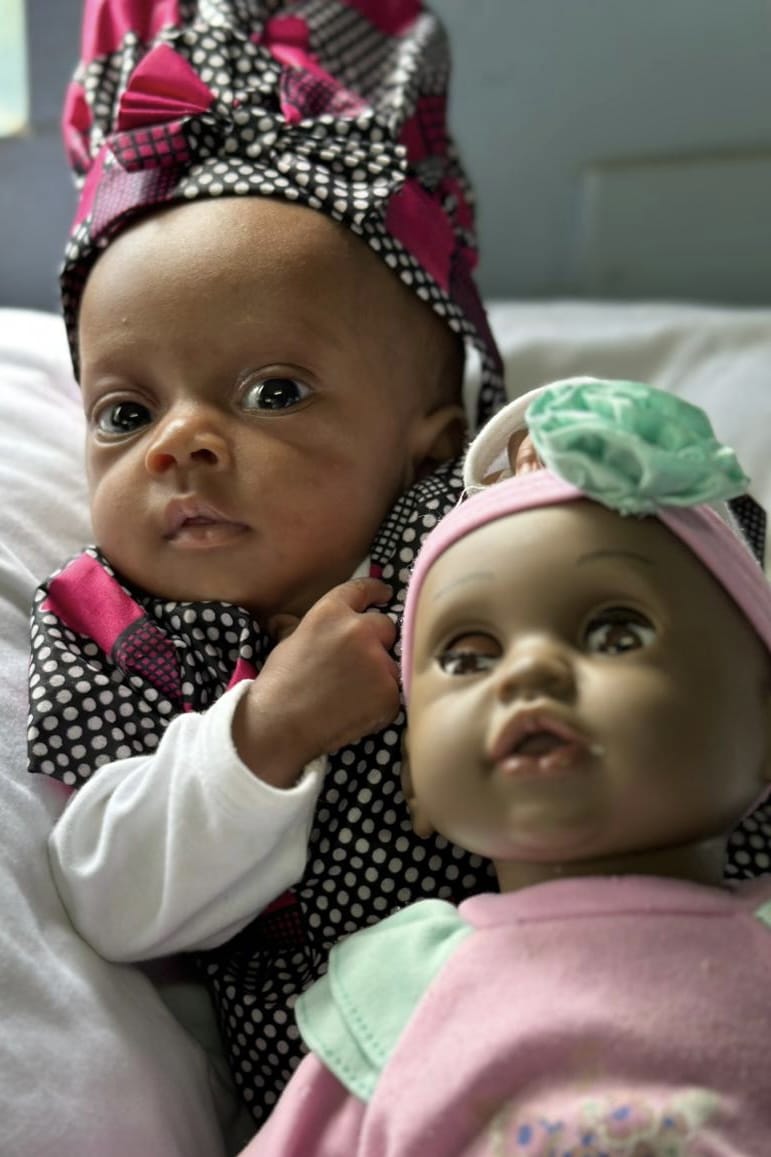 Sometimes it's easy for us to be judgmental towards these mothers who willingly abandon their babies. But when I look at the stories of both Seth and Bianca, I see mothers who loved their babies beyond measure! Mothers who knew their children would not survive under their care! Mothers who made sure to leave their babies with people who would make sure they landed in safe hands! I can not imagine being in their shoes and having to make such a drastic decision to ensure the survival of my child! I pray that they find peace, as they will probably never know where their kids ended up or whether or not they even survived!
As always, I thank you for taking the time to listen to my ramblings! I don't have the words to adequately express my appreciation for all you all do for these amazing kids! Prayers, giving, words of encouragement, sharing posts, telling your friends about all that God is doing here in Kenya… the list goes on and on! The words "thank you" just don't seem to cut it, but it's all I can say. So, thank you from the bottom of my heart!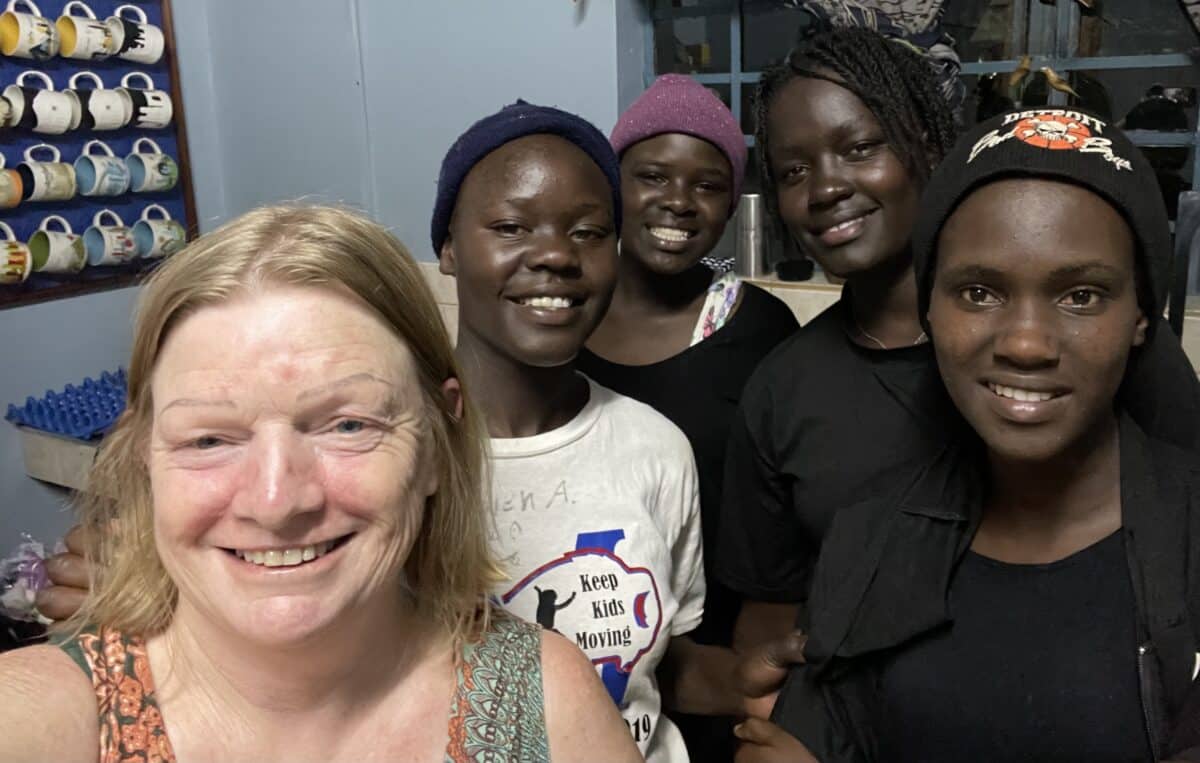 Happy Thanksgiving!
God Is Good All The Time (GIGATT),
Mama Carla