Jambo everyone!
It's nice to be writing to you from Washington State! I traveled last week and reached home safely! It was a hit the ground running sort of situation, but I am now slowing down a bit and getting the chance to touch base with you all!
I first want to express my appreciation for the Rehema for Kids team! What an awesome event they pulled off over last weekend! Safari to Kenya was such a blast; great Kenyan food, face painting for the kids, passport booths where the guests could catch a small glimpse of Kenyan culture, super cool auction items, and best of all, an awesome turnout of friends and supporters who care about our kids!
Thank you to all who gave your time and resources to attend the event, both here in Eastern Washington, and also last month in Western Washington! We feel so loved, knowing that there are so many people who have our backs!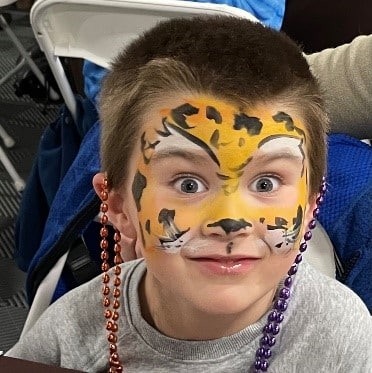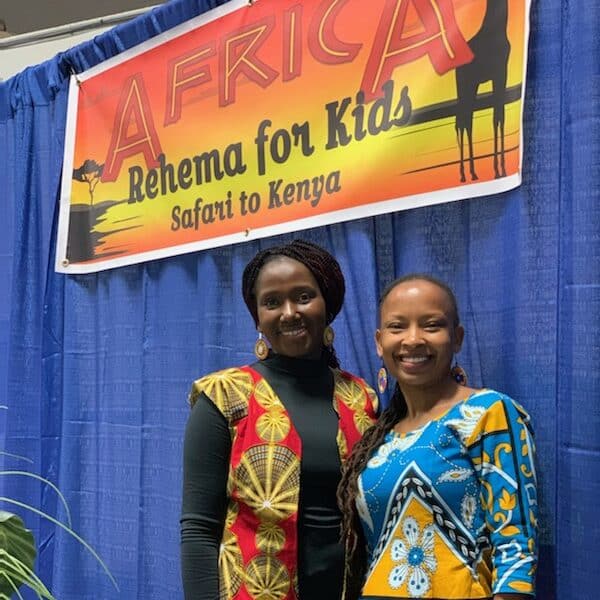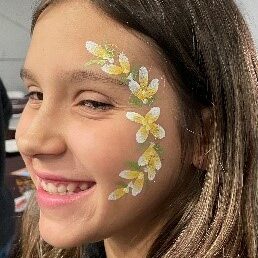 Back in Kenya, it's still raining like crazy! Big farmers and small families alike are trying to harvest maize in between huge downpours of rain! This is the harvest that will take families through the next year, providing the main staple food of maize.
Most Kenyans eat ugali (a sort of stiff maize flour porridge) and Sukuma (kale), every day, so maize harvest is extremely important! The maize stalks are cut down and stacked into bundles (like what you might see for Fall decorations) and left to dry in the sun. This year's rain is sort of messing up the drying of the maize, but the bundles will just stay in the fields until the rain stops and the intense equatorial dry season comes!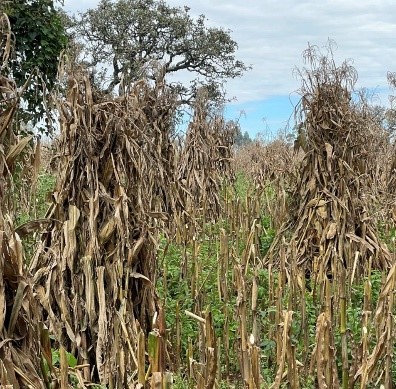 Some of you will remember our little girl, Divina, who joined us about three years ago.
Divina had undergone extreme neglect and abuse, which left her with a deforming scar on her nose. Other than feeling bad for her having to go through life with this horrible scar, we never really gave it much thought, until a group of foreign surgeons came through our area, offering free cleft pallet surgeries.
While Divina does not have a cleft pallet, it occurred to Jeff that maybe these doctors could do plastic surgery to minimize the appearance of the scar. Arrangements were made for Divina to meet with the surgeons and they agreed to give it a try!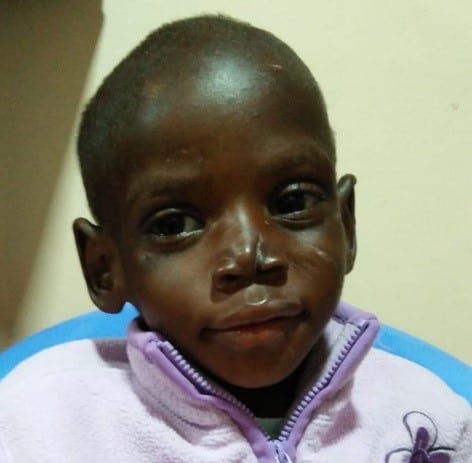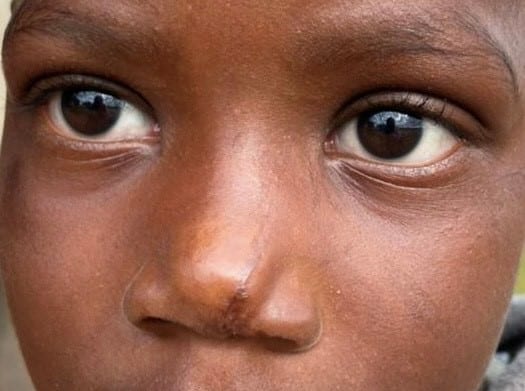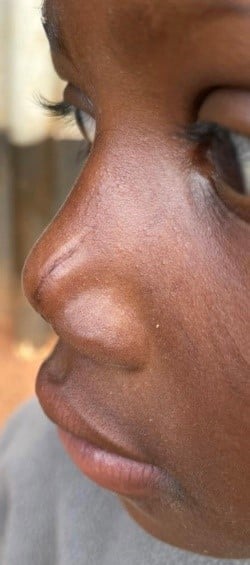 We weren't sure how things would turn out, and because it wasn't cleft pallet, the surgery wasn't free, but we went for it and are glad we did! Divina came through with flying colors and has healed up nicely! Just last week, she went in to have the stitches removed and can now move forward in life without that constant reminder of the horrendous abuse she endured before joining the In Step family! (The pic of Divina in the purple jacket is the day she arrived. The other two pictures were taken after stitches were removed.)
Following the heartbreaking loss of Susie, God wasted no time in filling her spot at our Stepping Stones Center! Little Fidelis has joined the family and is fitting in nicely!
Fidelis is non-verbal and lives with Cerebral Palsy. He has moderate control over one side of his body, so is able to sit on his own. He is also able to scoot around on the floor, zip across the room in a baby walker and kick a ball from the sitting position! He is a very happy kid and we have high hopes that, with the help of our therapist, Sheila, he will someday walk!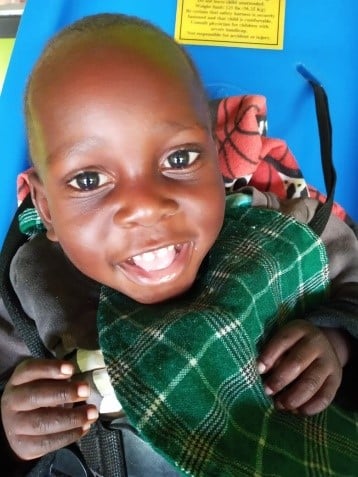 During almost every conversation concerning children's homes, you will hear the words: Exit Strategy. While this is almost a catch phrase these days, the necessity of implementing one is paramount! After years of giving a child a home, food, education and spiritual foundation, how do you "exit" him/her into society successfully?
Believe me, that is not a simple question and does not have a simple answer! There must be a "strategy" put into place! To complicate things further, this "strategy" is not going to look the same for every kid! Some kids will qualify for college or university. Others might attend trade school. Still others will exit straight into the job market. A few of our kids, because of intellectual or medical challenges, will never be able to be completely independent. A handful of them have families, however unstable, that they will be reunited with. We have come to realize that each child will need a customized and flexible strategy put into place to transition him or her into the "real world."
The social workers and management, along with myself, have put in many hours of brain storming every possible situation and solution and have been trying to create a document that covers every possible scenario. The next step is to discuss what we have so far, with a few key people, to finalize the In Step Children's Home Exit Strategy and Transition Program.
Step one of the strategy is off-site boarding high school. As I've mentioned before, we now have thirteen kids away at boarding school. It has been interesting to see their different reactions to being away from home! Some love it! Some hate it! Some feel empowered by it, while others feel insecure! But what's true for all of them is that what they put into these next four years, is going to vastly affect their futures! Some kids thrive on that, while others just don't want to think about life away from the safety of In Step.
This is new territory for us! Over the years, we have become very proficient in child care, malnutrition recovery, caring for kids living with special needs, etc. It is now becoming clear that all this was the easy part! LOL! Successfully integrating young adults into present day Kenya is going to be the challenge of a lifetime!
But I know that God has got this! He has led us and guided every step we have taken over the past fifteen-plus years, and I know he won't let us down now! We need wisdom! We need funding! We need our kids to understand the importance of working towards exiting the home! God can give us all of this and we would appreciate your prayers for this next step of our kids' lives!
As always, thanks for partnering with us in so many ways! Your love and support means more to us and the kids than words can ever express! May God bless you abundantly for your willingness to serve Him in this way!
GIGATT (God is Good All the Time)!
Mama Carla