Jambo everyone!
I hope you all enjoyed your Christmas holiday with friends and family! Here at In Step Children's Home, we celebrated our Savior's birth in a big way! I'll tell you more about that later!

I have been seeing on social media that many of you are enduring very cold weather, snow and ice! BRRRR! Here, we are finally in dry season, which means warm days and lots of red dust! It seems like I wash my hands a thousand times a day, as just walking across the campus leaves a film of dust from head to toe! This is the time of year when we are especially grateful to be blessed with plenty of water coming from our two boreholes! We are also grateful to have the sewer treatment plant, which processes dirty water into irrigation water! Dry season doesn't stop us from continuing to grow fruits and vegetables right here at home! What a blessing!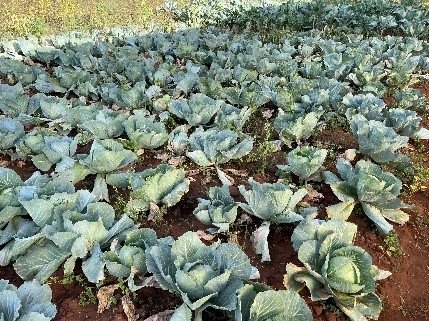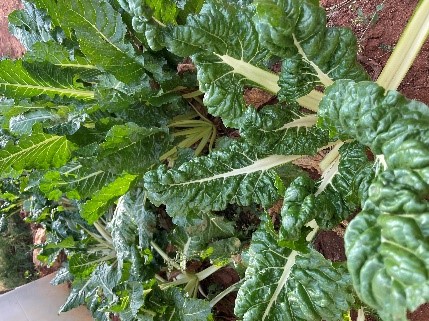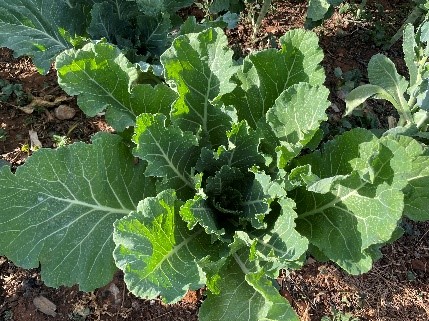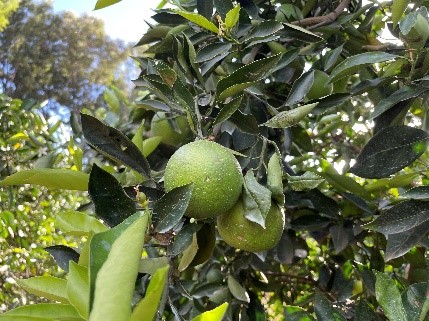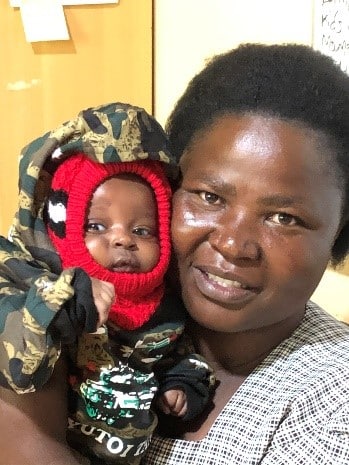 Do you remember Baby Phil? He was fostered (first step of adoption) a little over a year ago. We have visited him and his new family almost monthly for the past year and have seen that he is in a loving environment with wonderful parents! We were very happy when the parents brought Phil for a visit, so the kids could see how he's doing! While chatting, they said that they would like Phil to have a little sister! To make a long story short, Baby Tami is now blessed to be part of Phil's loving family! While the baby house is now definitely missing a piece, we wish Tami all the best in her future!
It's always hard when one of our family leaves us! But we all do our best to look at the big picture for their future! While here at the children's home, the kids receive all the love and nurturing that we can possibly give them, we do recognize that no matter how we try, we can never replace the nuclear family that God intended! So, we force ourselves to not be selfish, for the sake of the child who has been given such a wonderful opportunity to grow up in a "normal" family!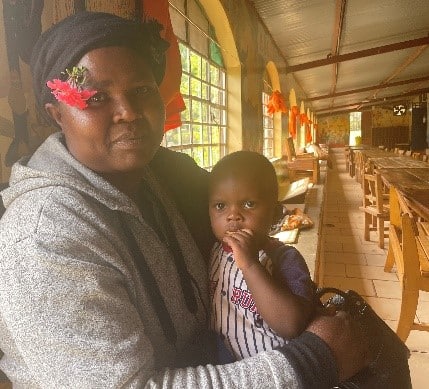 Our sweet girl, Flavian, has gone home to live with her mom and four older siblings. Flavian is severely intellectually challenged, due to a bout of meningitis when she was five years old. A few years back, before Flavian came to us, her mom went to look for casual work and her siblings went to school, Flavian was left unattended in the family's tiny 10'x20′ dwelling during 'the day. As horrible as this sounds, Mom had no choice but to go looking for work so that she could feed her kids, and with Flavian's disability, school was not an option.
As you know, here in Kenya (and most of Africa), social programs to help the poverty-stricken are non-existent. A huge number of people struggle in whatever way they can to 1) eat and 2) provide their kids with school uniforms so they can access "free" primary education and hopefully make a better future for themselves. For many people, this is just the day to day reality of life! So, we became the social program for Flavian!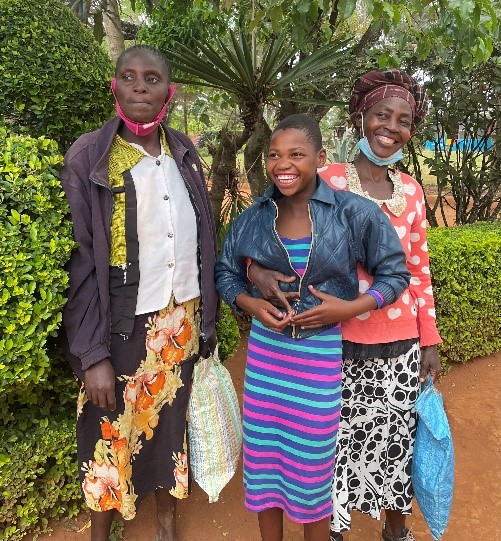 Flavian has been part of the In Step family for several years. Over this time, we have kept in touch with Mom and Flavian has gone for several family visits. During the past few years, we have been pleased to see the family become more financially stable! Mom now has a permanent job, as well as satisfactory housing! All of Flavian's siblings are enrolled in school and doing well! They all love Flavian and were missing her terribly! The only remaining obstacle to Flavian being permanently reunited with her family was this: Who will watch after Flavian while Mom is at work?
So, after much consideration and discussion with Mom, we hired a nanny for Flavian! Mom and Nanny came for a visit and details were all sorted out… then off the three of them went to enjoy the holidays together! Everyone was so happy! I sure do miss that girl and her smile! She is one you can count on to brighten your day simply with her smile and enthusiasm for life!
I hope you all had a super wonderful Christmas! We surely did! Over the years we have developed some traditions that make the holiday meaningful, memorable and fun! Christmas meal preparations start at about midnight on Christmas Eve and the feast is finally ready at around 1:00 PM! All the kids dress in their finest, as we start the day with a Christmas worship service, followed by feasting, presentation of the Christmas play and finally a music blasting dance party! In addition to our In Step family, we also welcome around fifty invited guests, which is especially fun for the kids!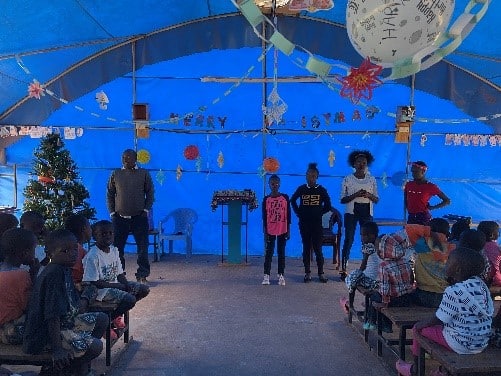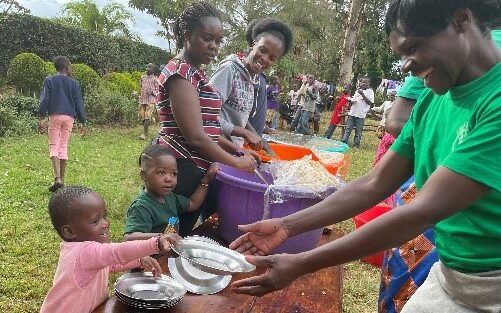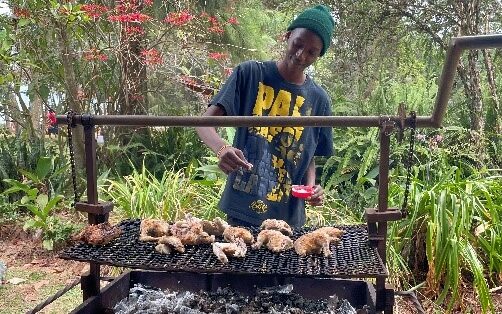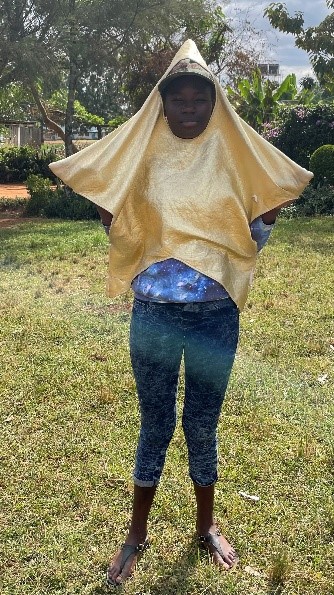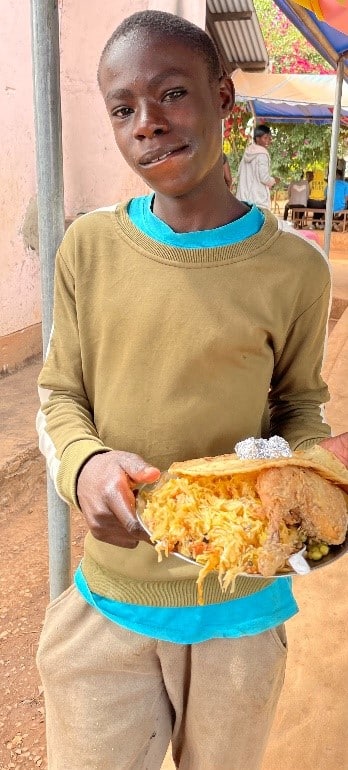 This year, I noticed that Christmas preparations didn't seem to be as hectic as usual. As I thought about it, I realized that it's because the kids are growing up and now are able to do the majority of the work! During the week before Christmas, the high school kids, along with many of the eighth graders, organized and supervised the making and displaying of all of the decorations! They spent the entire night before Christmas in the kitchen cooking chapatti! They helped barbeque the chicken and ham! They (almost completely on their own) made fudge and no-bake cookies! They peeled potatoes, shelled peas, shredded cabbage, chopped fruits… and they loved every minute of it! They didn't see it as work at all! Gone are the days when Jeff, missionary Beth Ann, and I had to do a lot of the work (and hire extra help to get through the day)! It did my heart good to see our kids jump in there and serve their family and guests! It was an amazing celebration!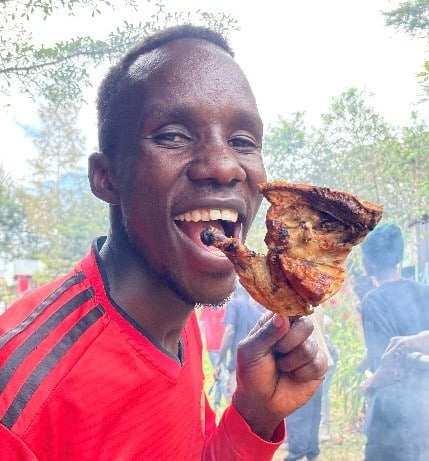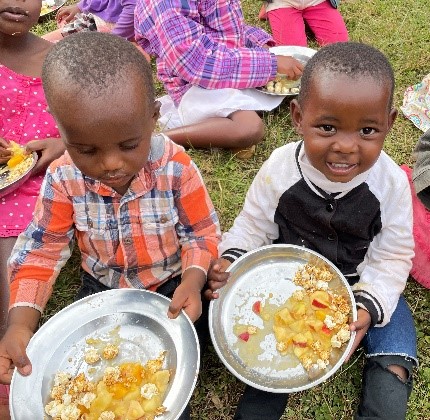 Now it's time for those same high school kids to head back to school for the final term of this school year! We appreciate your prayers for them, as living off-site at boarding school definitely has its challenges! Please pray for traveling mercies, good choices (especially in choosing friends), motivation to study hard and the challenge most of them face of being homesick.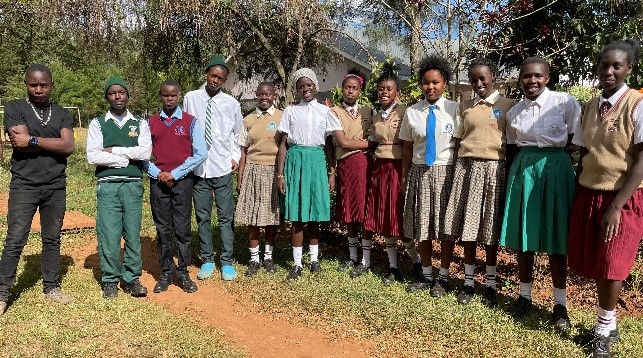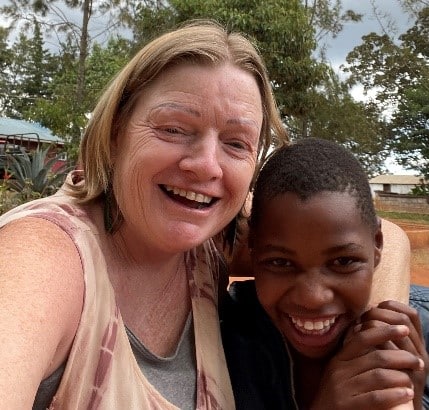 Thanks, everyone, for sticking with us throughout this crazy year of 2021! I know it hasn't been easy for many of you and words cannot express our appreciation! Here's to a HEALTHY and PROSPEROUS 2022! May God pour his blessings out on you all!
GIGATT (God is Good All the Time)!
Mama Carla